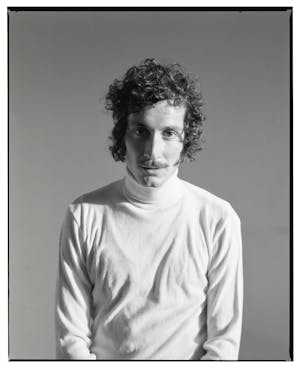 Dumbo Gets Mad
Sea Moya
Valley Bar
Phoenix
,
AZ
Doors 7pm | Show 7:30pm | 21+
$14 Advance | $16 Day of Show
DUMBO GETS MAD
Facebook | Twitter | Bandcamp | Youtube
Dumbo Gets Mad is a psych-rock duo project from Italy. The project started out when the duo moved to Los Angeles in 2010. The band's debut, Elephants at the Door, has received several positive reviews and reached over 100K digital downloads.
In 2011, the duo has been supported by two more members: Andrea Scarfone (bass), also a member of Italy's acclaimed rock-band Julie's Haircut, and Lorenzo Rotteglia (drums). Dumbo Gets Mad performed in different venues and festivals around Italy such as at Circolo degli Artisti in Rome and MI AMI festival in Milan. In 2012, the band opened Neon Indian's concert in Padua at Summer Student Festival 2012 and played at Find Out Festival 2012 in Marseille with Bleached and The Black Lips. In autumn 2012 the duo played a mini Californian tour, closing the first album experience. On February 6th, 2013, the duo released their 2nd LP titled "Quantum Leap".
- - - - -
SEA MOYA

Twitter | Instagram | Soundcloud | Bandcamp | Youtube

Sea Moya currently reside somewhere on the road between Montréal & Los Angeles (What is home, anyway?). They released their expansive, debut album, Falmenta, in October 2018 and haven't stopped touring since.

Recorded in a reclusive cabin in the Italian Alps just above Lago Maggiore, Falmenta is the result of a total withdrawal from everyday life, the distractions of technology, and any influence of outsiders. Taking these songs on the road through the US, Canada, & EU (as well as opening for Maribou State, Durand Jones & The Indications, and Klaus Johann Grobe) has shaped & changed both the music and Sea Moya, themselves—cracking them open to make space for each live show to freely evolve into something entirely new.

Initially formed in the summer of 2014—in-between shipping containers in a German harbor—Sea Moya is David & Elias; sharing their own version of Kraut Beat with humans across the globe. Imagine a remote place in the '70s where early Electronic, Afro-Beat, Psychedelic, & Krautrock came together, let that sit & grow for another few decades and you'd get the Sea Moya vibe—or at least a tiny idea of it.

- - - - -

6 TICKET LIMIT PER CUSTOMER. YOUR NAME, CREDIT CARD, ADDRESS, AND EMAIL ADDRESS WILL BE VERIFIED. EVENTBRITE AND STATESIDE PRESENTS/VALLEY BAR RESERVE THE RIGHT TO CANCEL ANY ORDERS IN EXCESS OF THE STATED TICKET LIMIT.

ANY TICKETS SUSPECTED OF BEING PURCHASED FOR THE SOLE PURPOSE OF RESELLING CAN BE CANCELLED AT THE DISCRETION OF STATESIDE PRESENTS/VALLEY BAR/EVENTBRITE.

- - - - -

Please note that if there is no PDF or Barcode attached to your confirmation email, tickets will not be available to download or in the app until 24-hours prior to show date.

Support acts are subject to change. No refunds.

The maximum number of tickets per purchase for each event is the maximum number permitted per customer purchase. Your name, credit card, address, and email address will be verified. Stateside Presents reserve the right to cancel any orders in excess of the stated ticket limit.

Ticket resale is strictly prohibited. Any tickets suspected of being purchased for the sole purpose of reselling can be cancelled at the discretion of Stateside Presents.

Venue Information:
Valley Bar
130 N Central Ave
Phoenix, AZ, 85004