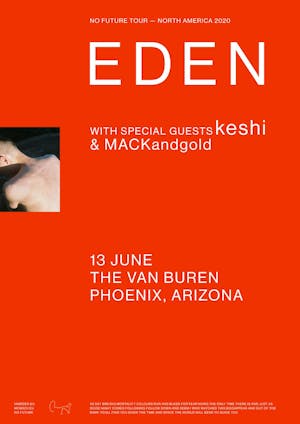 Stateside Presents & Live Nation
Eden
keshi, MACKandgold
The Van Buren
Phoenix
,
AZ
$25.00 - $30.00
Sales Ended
On Ticketweb
Doors 7pm | Show 8pm | 13+ (12 AND UNDER ADMITTED WITH PARENT OR LEGAL GUARDIAN)
ADVANCE PRICE: $30 + FEES / DAY OF SHOW PRICE: $35 + FEES
VIP ONSALE: 1/14 AT 10AM
D2C PRESALE: 1/14 AT 10AM
SPOTIFY PRESALE: 1/15 AT 10AM
LIVE NATION PRESALE: 1/16 AT 10AM
TM PRESALE: 1/16 AT 10AM
PUBLIC ONSALE: 1/17 AT 10AM
- - - - - -
EDEN VIP MEET AND GREET PACKAGE - $115 + FEES
ONE (1) GA TICKET
MEET & GREET AND PHOTO OPPORTUNITY WITH EDEN
ONE (1) COMMEMORATIVE VIP LAMINATE
ONE (1) VIP EXCLUSIVE ZINE
ONE (1) VIP POSTER
ONE (1) VIP PIN SET
EDEN EARLY ENTRY & MERCH PACKAGE - $70 + FEES
ONE (1) GA TICKET
ONE (1) VIP POSTER
ONE (1) VIP PIN SET
EVERY TICKET PURCHASED COMES WITH ONE (1) CD OF EDEN'S FORTHCOMING ALBUM, "NO FUTURE". AFTER YOUR TICKET PURCHASE, YOU'LL RECEIVE AN ADDITIONAL EMAIL IN THE COMING WEEKS WITH INSTRUCTIONS ON HOW TO REDEEM YOUR ALBUM. US/CANADIAN RESIDENTS ONLY. ONE CD PER TICKET PURCHASED. NOT VALID FOR FAN TO FAN RESALE. PLEASE NOTE: NOT ALL EVENTS WILL BE PARTICIPATING IN THE ALBUM BUNDLE OFFER. MAXIMUM OF 8 ALBUMS REDEEMED PER HOUSEHOLD.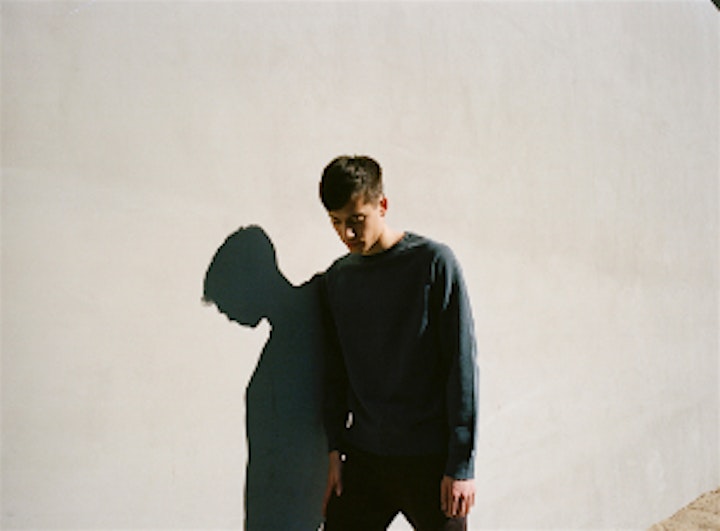 EDEN
Website | Facebook | Instagram | Twitter |Youtube | Soundcloud
On his 2016 EP i think you think too much of me, singer/songwriter/producer EDEN struck a rare balance of ingenuity and intuition. With his full-length follow-up vertigo, the Dublin-based artist takes an even more instinct-driven approach to his music, a process he perceives as a form of exploration. "Even when I'm writing, I don't feel like I'm actually creating anything," says the 21-year-old musician otherwise known as Jonathon Ng. "It's more like I'm uncovering something that's already there. Like how an archaeologist doesn't create a fossil—they're just finding it and uncovering it, and maybe rearranging it if it's broken."
- - - - -
With its unpredictable sound palette, fractured textures, and volatile mood, vertigo marks a purposeful departure from the exacting sound design of i think you think too much of me (a Billboard 200-charting release featuring the Lorde-supported lead single "sex"). "With this album, I was chasing that feeling I had when I first started making music—that weird thing where sometimes you're not quite sure why an element in the song is expressing itself in a particular way, but it just feels right and you go with it," says Ng. "I decided not to think about things like having a massive pop chorus everyone could sing along to; I just tried to let the songs breathe and to do whatever the music called for right at that moment."
Working entirely on his own, recording mostly in Dublin and New York, Ng also shed all traces of perfectionism in his artistry. "I definitely took a step back from overdoing everything," he says. "I really embraced not trying to cover up the blemishes by adding like five more layers of a certain guitar sound or synth sound. Even on the biggest-sounding songs, there's maybe half as many tracks as things I've done in the past."
Despite that relative simplicity, vertigo proves deeply complex in form and feeling. To that end, its title reflects not only what Ng calls "a very tumultuous period of my life, where everything around me was changing so fast"—but the very experience of absorbing the album. Endlessly jarring but powerfully hypnotic, arranged in a willfully cryptic sequence, vertigo unfolds with a chaotic intensity that's ineffably captivating. The album continually darts between genres, handling dance beats and folk riffs with equal elegance, all while sustaining an urgency that makes its quietest moments just as unsettling as any wall-of-sound dissonance.
From track to track, vertigo shows the strange magic that can only come from true spontaneity. Created through a collage-like method that found EDEN assembling song fragments he'd begun collecting on tour, "start//end" fuses its seemingly disparate elements—cinematic strings, hard-hitting beats, falsetto vocals, spacey synth tones—into a sprawling meditation on desperation and hope. On "crash," meanwhile, he sets a barrage of brilliantly freestyled lyrics ("the world bends around you/and living through cracked screens/we fold down to what we want") to intricate guitar patterns improvised on a 1940s acoustic borrowed from the host at his Brooklyn Airbnb.
One of the album's most purely melodic tracks, "gold" merges its jagged synth lines with a serendipitously composed guitar riff. "I was a showing my friend a guitar and he tuned it to this weird tuning that I don't even understand," Ng recalls. "One day I picked up the same guitar and it was still in that tuning, and the first thing I played ended up becoming the riff to that song." And with "float," vertigo delivers a darkly charged dance track whose rhythmic samples of shattering glass and ambulance sirens heighten its haunting effect. (Also sampled on "float": Ng's mother's voice in the midst of an intimate conversation, accidentally recorded on a family car trip to his grandmother's house.)
Throughout vertigo, EDEN's shapeshifting vocals capture every nuance of his lyrical outpouring, revealing a raw-nerve vulnerability that manifests as its own form of power. "I always find that I can sing about things that I would never be able to talk about," Ng says. "So it was cathartic to get all that out of me, although now it's kind of horrifying to think that people are going to be able to hear it."
Even in its most frenetic moments, vertigo maintains a sonic gracefulness closely tied to Ng's lifelong devotion to music. Growing up in Dublin, he learned to play violin at age seven at the urging of his parents and—through that classical training—discovered a natural musicality that he soon applied to piano and guitar. "My two goals in life were to be an astronaut or a musician, and somehow being a musician seemed like less of a longshot," he says. After playing in several bands in his early teens, he began experimenting with production and releasing his self-produced electronic music under the name The Eden Project. As his sound evolved and took on a more vocal-centric aesthetic, Ng rechristened himself as EDEN, made his debut with 2015's End Credits, and—despite making zero effort to promote it—soon found the EP gaining major attention and prompting him to sell out his first tour of both Europe and North America. With i think you think too much of me arriving in August 2016 (and reaching #1 on the iTunes Alternative Charts), "sex" landed on a "Songs You Need In Your Life" list from BuzzFeed and earned more than 2.5 million listens across platforms within just a few weeks of its release.
Noting that "the album is not a coming of age story, but it caused one," Ng considers vertigo to be both a creative and emotional milestone in his work as EDEN. "I'm still confused about a lot of things, but it feels like a halfway point in untangling all the weirdness and recognizing that not everything has to make sense," he says in discussing the album's emotional thread. "If you can let things be and stop overthinking everything, you can feel infinitely better—which goes back to the whole philosophy I had in writing this thing. I enjoyed myself way more and cared way less about trying to make everything come out a specific way, and it's just been so much better."
- - - - -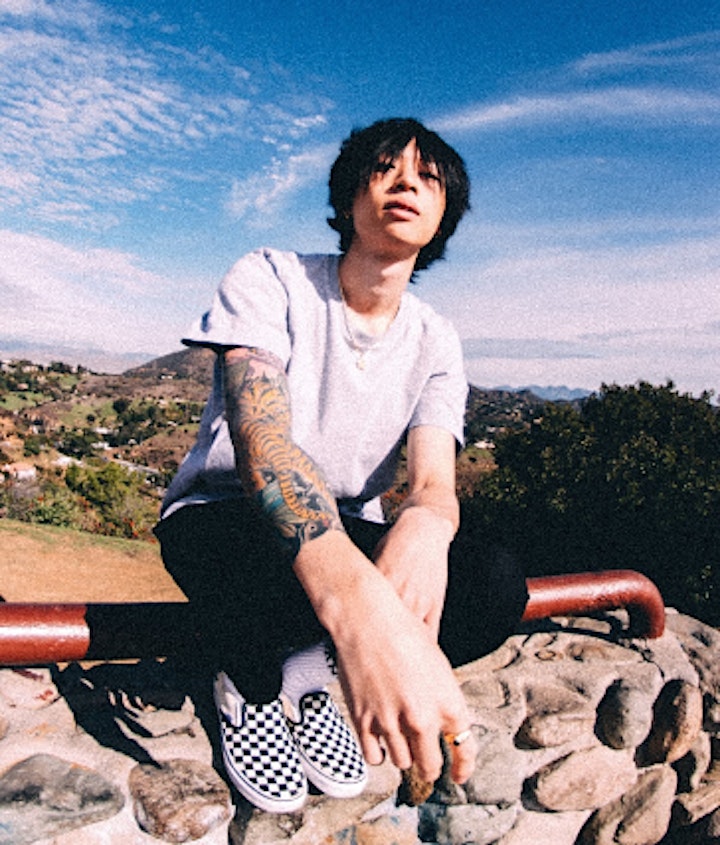 KESHI
Facebook | Twitter | Instagram | Youtube
- - - - - -
WORLDS COLLIDE, AND ALCHEMY ENSUES.
INSIDE THE MUSIC OF KESHI, ETHEREAL MELODIES AND LO-FI BEATS ENTWINE WITH HANDCRAFTED INSTRUMENTATION AND UNDERSTATED GUITAR WIZARDRY, EMITTING MODERN TRANSMISSIONS BY WAY OF A TRADITIONAL BEACON. THIS BOLD BLEND OF R&B, HIP-HOP, AND POP REMAINS A SIGNATURE OF THE HOUSTON SINGER, SONGWRITER, PRODUCER, AND MULTIINSTRUMENTALIST BORN CASEY LUONG. TALLYING OVER 40 MILLION CUMULATIVE STREAMS INDEPENDENTLY AND INKING A DEAL WITH ISLAND RECORDS, HE UNCOVERS BITS OF HIMSELF IN EACH AND EVERY SONG.
"KESHI IS LITERALLY THE MOST UNDILUTED PARTS OF MY BEING THAT COME OUT," HE EXCLAIMS. "I'M NOT COPYING ANYTHING. INSTEAD, I'M FLESHING OUT A LITTLE SPOT FOR MYSELF. IT EXPLORES SULTRY R&B CROONING, BUT THERE'S ALSO A LEVEL OF OLD SCHOOL SONGWRITING AND MELODIC SENSIBILITY I LEARNED FROM PLAYING SO MUCH GUITAR. IT ALL SPEAKS TO WHO I AM."
AT 12-YEARS-OLD, CASEY INITIALLY DECIDED TO PICK UP THE INSTRUMENT. HIS GRANDFATHER POSSESSED A "FAT CLASSICAL GUITAR" AND A MUSIC BOOK IN VIETNAMESE. FROM THERE, HE TAUGHT HIMSELF HOW TO PLAY AND DEVELOPED A DEEP PASSION FOR MUSIC, "SITTING IN FRONT OF THE COMPUTER FOR HOURS ON END EVERY DAY AND SOAKING IT ALL UP." HIS INFLUENCES GREW FROM ALL TIME LOW AND JOHN MAYER TO FRANK OCEAN, THE 1975, DRAKE, AND BRYSON TILLER AS HE LEARNED PRODUCTION ON GARAGEBAND THROUGHOUT HIGH SCHOOL.
FOLLOWING GRADUATION, HE KICKED OFF A CAREER AS A REGISTERED NURSE. IN BETWEEN GRUELING SHIFTS, HE SHARED AN EARLY COMPOSITION ENTITLED "IF YOU'RE NOT THE ONE FOR ME WHO IS" ONLINE. HE ENTERED IT INTO A COMPETITION ON A JOJI REDDIT FAN PAGE. RECEIVING "VALIDATION FROM STRANGERS FOR THE FIRST TIME," HE CONTINUED TO SHARE MORE SONGS ONLINE. "OVER U" MADE WAVES ON SPOTIFY AND GENERATED OVER 7 MILLION STREAMS AS "JUST FRIENDS" SURPASSED THE 9MILLION-MARK. MEANWHILE, HE CLAIMED REAL ESTATE ON POPULAR PLAYLISTS SUCH AS LOW-KEY AND ANTIPOP WITH HIS 2018 BREAKOUT THE REAPER EP, BOASTING "LIKE I NEED U."
EVERYTHING SET THE STAGE FOR HIS ISLAND RECORDS DEBUT, SKELETONS EP.
"THE REAPER COMBINED CLASSIC WRITING AND NEW PRODUCTION," HE ELABORATES. "WHEREAS THE REAPER IS MELODRAMATIC IN A ROMANTIC SORT OF WAY, SKELETONS IS MELODRAMATIC IN A GROWN-UP SORT OF WAY. A LOT OF PEOPLE MY AGE ARE TRYING TO FIGURE OUT HOW TO LIVE LIFE ON THEIR OWN AFTER GRADUATING COLLEGE, GETTING JOBS, AND MOVING OUT. THE TRANSITION SUCKS. YOU REALIZE THE REAL WORLD ISN'T WHAT YOU THOUGHT. I'VE SEEN MOST OF MY FRIENDS HAVE TROUBLE COPING. I'M COMBINING THEIR STORIES AND MINE IN THE MUSIC. AT THE SAME TIME, I'M EXPLORING GUITAR IN WAYS I HAVEN'T BEFORE."
"SUMMER" AND "ATLAS" PRECEDED THE PROJECT AS HE UNVEILED ITS HEART ON THE SINGLE "XOXOSOS." HIS FALSETTO GLIDES OVER LITHELY PLUCKED ACOUSTIC GUITAR AS HE CONFESSES THROUGH VOCAL MODULATION— "ALL WE EVER DO IS HAVE SEX ANYWAYS"—BEFORE A GLASSY SEDUCTIVE CHANT.
"I WAS GOING THROUGH A ROUGH PATCH WITH MY GIRLFRIEND," HE ADMITS. "IT FELT LIKE ALL WE WERE DOING WAS COMING HOME, FUCKING, AND FIGHTING. I WAS WONDERING IF THERE WAS ANY MERIT TO THE RELATIONSHIP ANYMORE. THE SONG IS OVERT AS IT SHOWS A FEAR OF LEAVING WHAT'S COMFORTABLE. I LIKE WRITING ABOUT THOSE STRANGE VULNERABILITIES YOU HAVE WITH SOMEONE YOU'RE SO CLOSE TO."
MEANWHILE, "SKELETONS" SHARES THE "EXHAUSTION WITH MY ROUTINE AS A NURSE AND WANTING SOMETHING MORE" OVER DELICATE STRUMMING AND STARK PRODUCTION.
WITHIN THIS FRAMEWORK OF CATCHY AND CONFESSIONAL OFF-KILTER POP, YOU'LL GET TO KNOW KESHI.
"WHEN YOU HEAR ME, I WANT YOU TO REALIZE IT'S OKAY TO BE VULNERABLE," HE CONCLUDES. "ALL OF MY SKELETONS ARE OUT FOR THE TAKING, SO DON'T BE ASHAMED OF YOURS. I'M BEING AS REAL AS I CAN BE. THE CLOSER IT IS TO MY HEART, THE CLOSER IT IS TO EVERYONE ELSE'S HEARTS.
- - - - - -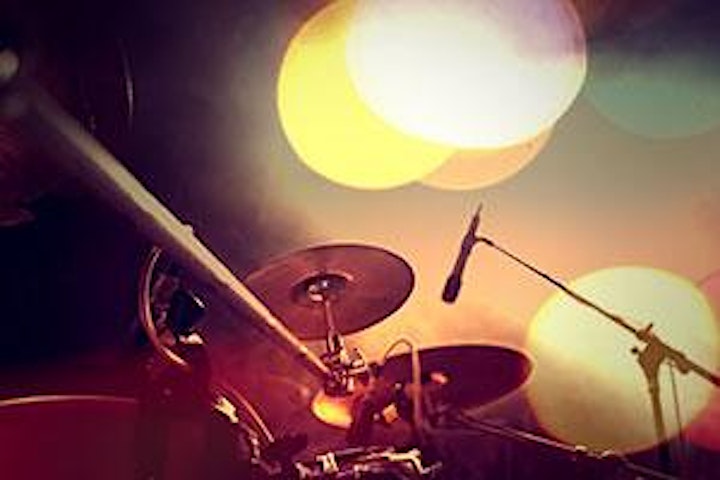 Venue Information:
The Van Buren
401 W Van Buren St
Phoenix, AZ, 85003