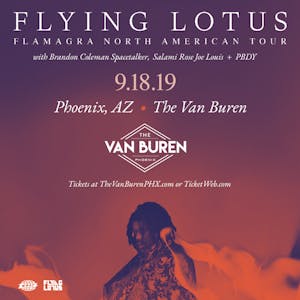 Flying Lotus
Brandon Coleman Spacetalker, Salami Rose Joe Louis, PBDY
The Van Buren
Phoenix
,
AZ
$30.00 - $33.00
Sales Ended
On TicektWeb
Doors 7pm | Show 8pm | 13+ (12 & UNDER ADMITTED WITH PARENT/LEGAL GUARDIAN)
ADVANCE PRICE: $30 + FEES / DAY OF SHOW: $33 + FEES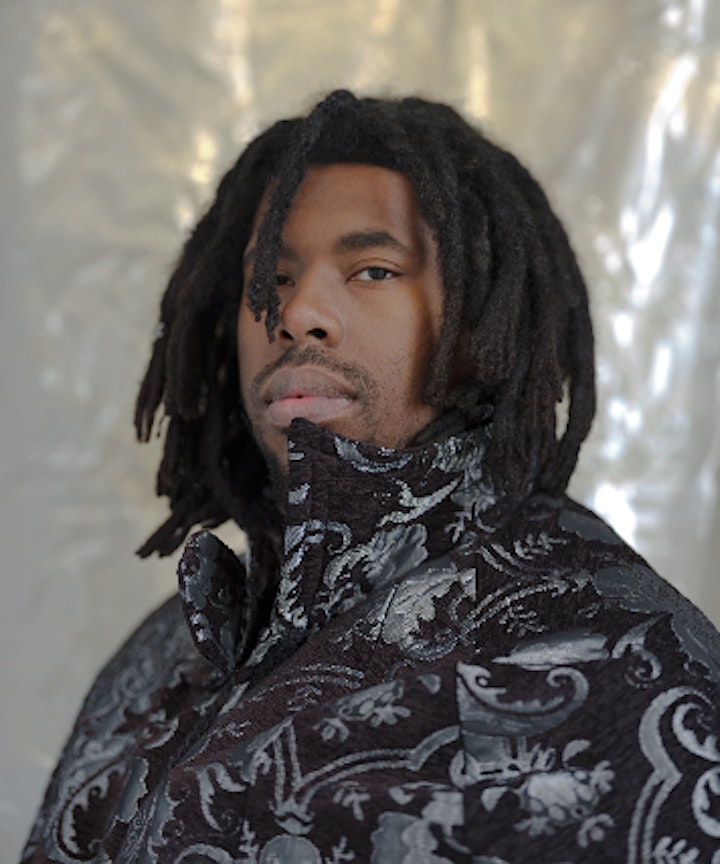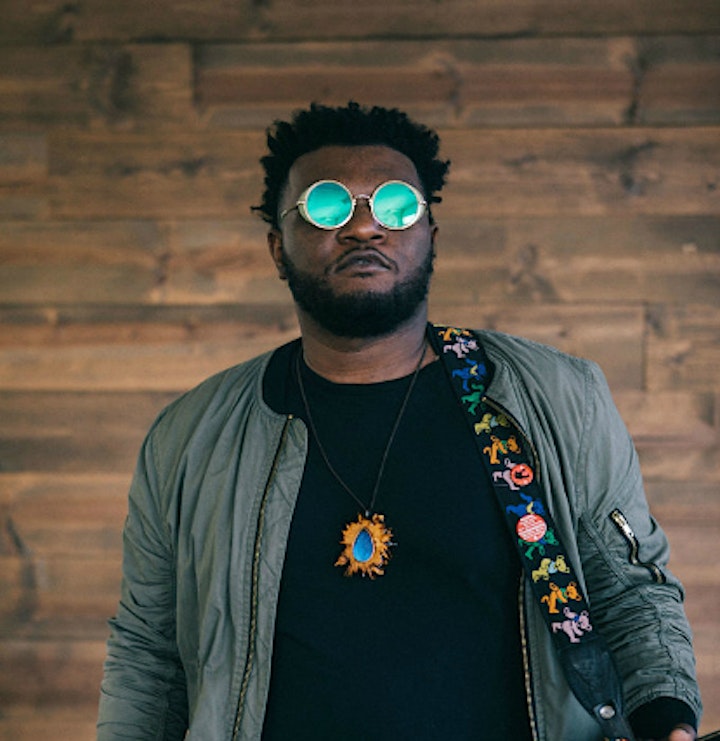 BRANDON COLEMAN SPACETALKER
https://brandon-coleman.bandcamp.com/album/resistance-1
COLEMAN'S EPIPHANY CAME AGED 16 WHEN HE'D ONLY REALLY JUST TAKEN UP PIANO. "MY BROTHER GAVE ME A HERBIE HANCOCK RECORD - 'SUNLIGHT'," HE SAYS. "I PUT IT ON AND JUST KEPT LISTENING TO IT ON REPEAT 'COS I COULDN'T FATHOM HOW HE WAS SINGING LIKE THAT… IT SOUNDED ELECTRIC. THAT WAS IT FOR ME." UTTERLY BEWITCHED BY THE MARRIAGE OF HUMAN TOUCH AND ROBOTIC TEXTURE IN THOSE VOCALS, HE MOVED ON TO PETER FRAMPTON AND ROGER TROUTMAN (CELEBRATED FOR THEIR MASTERY OF THE TALK BOX) AND DECIDED TO CREATE HIS OWN SIGNATURE SYNTH PATCH FOR HIS VOCALS. "I WANTED TO TAKE IT FURTHER… IF SIRI COULD SING, THIS IS HOW SIRI WOULD SING," HE LAUGHS.
- - - - -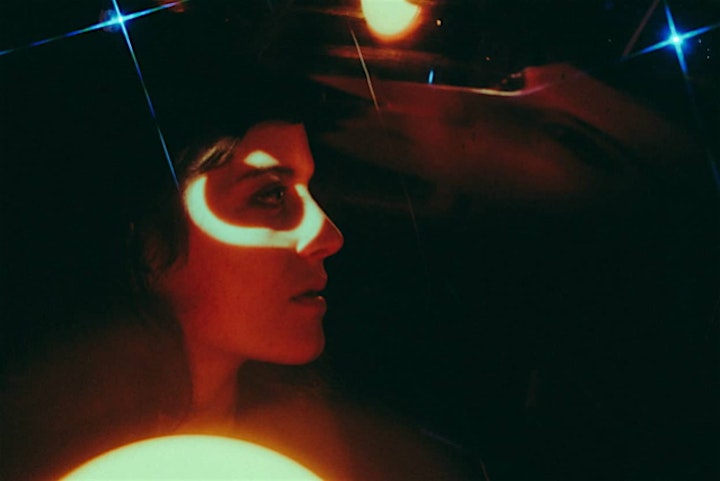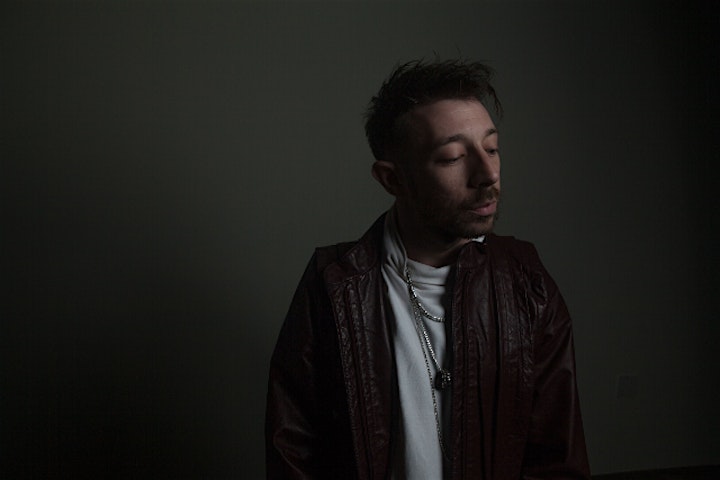 PBDY

PBDY is the alias of Paul Preston, an LA-based DJ, producer of Brainfeeder, and founder of TAR, a rising label and artist collective. Discovering a love for music in his early years in Phoenix, PBDY began his first musical experiments after purchasing an MPC and some turntables, and no sooner was he DJing around town as much as possible. The next step was a move to Los Angeles, inspired by Flying Lotus, who, too, was just starting his career, and suggested via Myspace that PBDY take the jump. By July 2011, PBDY was settled on the West Coast, keen to immerse himself in LA's beat scene "I had no-one out here, but it felt like home right away,"

Together with Jeremiah Jae, PBDY began blending his own sounds with Jeremiah's raps, the results of which have arrived via a Brainfeeder mixtape in 2016 under the alias JP Moregun.

PBDY's solo material remains a work in progress—although it has surfaced only to be deleted soon thereafter. He is now working on his debut solo record for Brainfeeder. As a DJ, he's supported both Thundercat, The Cinematic Orchestra and Flying Lotus on world tours.

Venue Information:
The Van Buren
401 W Van Buren St
Phoenix, AZ, 85003