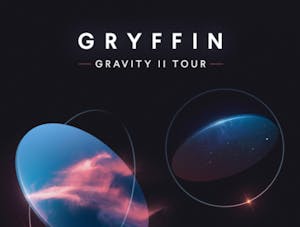 Gryffin
The Knocks, BUNT.
The Van Buren
Phoenix
,
AZ
$25.00 - $105.00
Sales Ended
On Ticketweb
Doors 7pm | Show 8pm | 18+
ADVANCE PRICE T1: $25 + FEES / ADVANCE PRICE T2: $30 + FEES / ADVANCE PRICE T3 : $35 + FEES / DAY OF SHOW $40 + FEES
Gryffin - Meet & Greet Package includes:
-One GA Ticket
-VIP Early Entry to Venue
-Exclusive M&G with Gryffin
-Exclusive Piece of GRAVITY II TOUR Merch
-Personal Photo with Gryffin
-Gryffin Drawstring Bag
-Opportunity for One Additional Autographed Item
-Exclusive Gryffin Merch Discount for Night of Show
-Early Access to Merch Booth
Gryffin - Skip the Line Package includes:
-One GA Ticket
-Optional VIP Early Entry to Venue
-Exclusive Piece of GRAVITY II TOUR Merch
-Gryffin Drawstring Bag
-Exclusive Gryffin Merch Discount for Night of Show
-Optional Early Access to Merch Booth
- - - -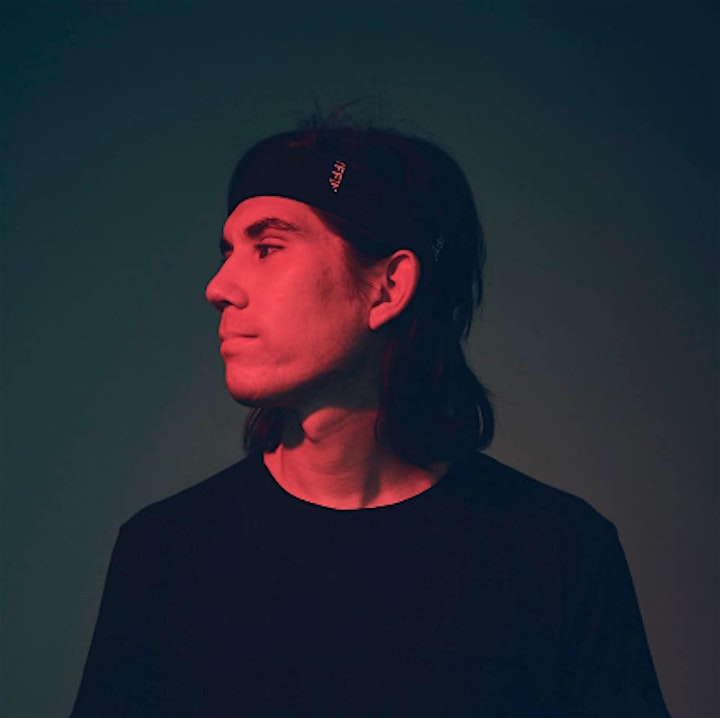 GRYFFIN
Website | Facebook | Twitter | Instagram | Youtube | Soundcloud
WITH HIS DEBUT SINGLE "HEADING HOME" WITH JOSEF SALVAT, GRYFFIN INTRODUCED THE WORLD TO HIS MAGNETIC TAKE ON ELECTRONIC MUSIC: INFINITELY MELODIC, IMMACULATELY COMPOSED, MASSIVE IN EMOTION. IN THE THREE YEARS SINCE THAT TRACK SHOT TO #1 ON SPOTIFY'S US AND GLOBAL VIRAL CHARTS, THE L.A.-BASED PRODUCER HAS PUSHED HIS ARTISTRY TO A BOLD NEW LEVEL,
TRANSCENDING GENRE BOUNDARIES WHILE DRAWING LARGER AND LARGER CROWDS FOR HIS UNFORGETTABLE MULTI-INSTRUMENTAL, LIVE SHOW. NOW, WITH HIS DEBUT ALBUM GRAVITY ON THE HORIZON, GRYFFFIN PLANS TO DELIVER HIS MOST FULLY REALIZED WORK TO DATE, A SONICALLY ADVENTUROUS BODY OF WORK THAT INSTANTLY TRANSPORTS THE AUDIENCE INTO A UNIVERSE OF HIS OWN MAKING.
ARRIVING IN DECEMBER 2018, THE FIRST PART OF THE ALBUM, GRAVITY PT. 1 INCLUDES HIT SINGLES LIKE "NOBODY COMPARES TO YOU" FEAT. KATIE PEARLMAN — A BEAUTIFULLY BITTERSWEET FUTURE - BASS TRACK THAT'S AMASSED OVER 63 MILLION PLAYS ON SPOTIFY. WITH PT. 1 ALSO FEATURING HUGELY SUCCESSFUL SINGLES LIKE "TIE ME DOWN" FEAT. ELLEY DUHÉ (A #2 HIT ON SPOTIFY'S US VIRAL CHART) AND "REMEMBER" FEAT. ZOHARA (A TRACK THAT TOPPED BILLBOARD'S DANCE CLUB SONGS CHART AND EARNED SUPPORT FROM TIESTO), GRYFFIN LOOKS TO FURTHER BROADENS HIS ECLECTIC SOUND ON GRAVITY PT. 2. "TO ME IT FEELS LIKE A BIGGER VERSION OFPT. 1, WITH SOMEVERY LEFT-FIELD INDIE AND DANCE-MUSIC COLLABORATIONS," NOTES THE MUSICIAN OTHERWISEKNOWN AS DAN GRIFFITH.
GRYFFIN ALSO CURATED A REMIX PACKAGE FOR GRAVITY PT. 1, ENLISTING SUPERSTAR DJ/PRODUCER LIKE STEVE AOKI AND COMMISSIONING SEYCARA ORCHESTRAL FOR A GLORIOUSLY SWEEPING ORCHESTRAL ARRANGEMENT OF "TIE ME DOWN." "I REALLY LOVED THE IDEA OF REIMAGINING AN ELECTRONIC DANCE-POP SONG IN A TOTALLY NEW WAY, AND I'M REALLY EXCITED TO PUT OUT SOMETHING THAT'S SO DIFFERENT FROM WHAT PEOPLE WOULD EXPECT," SAYS GRYFFIN.
IN THE SPIRIT OF DEFYING EXPECTATIONS, GRYFFIN HAS DRAMATICALLY EXPANDED THE SCALE OF HIS LIVE SHOW, DREAMING UP AN ELABORATE SET AND LIGHT DESIGN THAT VISUALLY MANIFESTS THE COSMIC THEMES THREADED THROUGHOUT GRAVITY. A LONGTIME GUITARIST AND CLASSICALLY TRAINED PIANIST, HE'S NOW JOINED ONSTAGE BY A DRUMMER AND GUITARIST/KEYBOARDIST, TRANSFORMING
THE MOST PRECISELY CRAFTED TRACKS INTO ARENA-SIZED ANTHEMS WITH A THRILLINGLY RAW ENERGY.
AS WITNESSED ON THE GRAVITY TOUR—GRYFFIN'S BIGGEST NORTH AMERICAN HEADLINING RUN SOFAR INCLUDING A CAREER-
DEFINING HOMETOWN, SOLD-OUT SHOW AT BILL GRAHAM CIVIC AUDITORIUM IN SAN FRANCISCO, WITH SECOND SHOWS ADDED TO SEVERAL MAJOR CITIES IN RESPONSE TO IMMEDIATELY-SOLD-OUT DATES—THE RESULT IS A HIGHLY IMMERSIVE SPECTACLE THAT'S THEATRICAL
YET UNDENIABLY INTIMATE, THANKS TO THE PURE EMOTIONAL IMPACT OF EACH SONG.
ORIGINALLY FROM THE SAN FRANCISCO AREA, GRYFFIN BEGAN HIS MUSICAL JOURNEY BY TAKING UP PIANO AT AGE SEVEN. IN HIGH SCHOOL HE ADDED GUITAR TO HIS REPERTOIRE, IN ADDITION TO WRITING HIS OWN MUSIC FOR THE FIRST TIME. WHILE STUDYING ELECTRICAL ENGINEERING AT THE UNIVERSITY OF SOUTHERN CALIFORNIA, GRYFFIN WIDENED HIS SONIC PALETTE BY DIVING INTO THE WORLD OF ELECTRONIC MUSIC AND TEACHING HIMSELF PRODUCTION WITH A DOWNLOADED COPY OF ABLETON. "IN COLLEGE THE ONLY REAL GOAL WAS TO MAKE MUSIC THAT MAYBE MY FRIENDS WOULD PLAY AT THEIR PARTIES," HE RECALLS. "I WAS PUTTING STUFF ON SOUNDCLOUD BUT IT WAS JUST FOR FUN — THE IDEA OF MAKING A CAREER OUT OF IT WAS SOMETHING I'D NEVER CONSIDERED."
AS HE CONTINUED POSTING HIS ORIGINAL PRODUCTIONS ONLINE, GRYFFIN SOON GAINED ATTENTION FOR HIS ARTFULLY INNOVATIVE REMIX WORK, INCLUDING A 2014 REWORKING OF ELLIE GOULDING'S "BURN." "THAT REMIX WAS THE FIRST TIME I'D USED GUITAR IN A DANCE MUSIC PRODUCTION," NOTES GRYFFIN. "ALL OF A SUDDEN I HAD ALL THESE PRODUCERS MESSAGING ME TO ASK HOW I DID IT, WHICH WAS
THE MOMENT WHEN I REALIZED THAT MAYBE THIS WAS A DIRECTION I SHOULD KEEP PURSUING."LATER THAT YEAR, HE PUT OUT A MUCH-BUZZED-ABOUT REMIX OF MAROON 5'S "ANIMALS," WHICH EVENTUALLY CAUGHT THE ATTENTION OF INTERSCOPE RECORDS AND PAVED THE WAY FOR GRYFFIN'S SIGNING TO THE LABEL. WITH "HEADING HOME" RELEASED IN EARLY 2016 —RACKING UP A MILLION PLAYS WITHIN JUST A WEEK
— GRYFFIN MAINTAINED HIS UNSTOPPABLE MOMENTUM WITH TRACKS LIKE "FEEL GOOD": A 2017 COLLABORATION WITH ILLENIUM THAT FEATURES GRAMMY AWARD-WINNING SINGER/SONGWRITER DAYA, NOW AT OVER 106 MILLION PLAYS ON SPOTIFY.
IN BRINGING GRAVITY TO LIFE, GRYFFIN TAPPED INTO HIS SHARPLY HONED MUSICALITY WHILE ELEVATING THE INVENTIVE ASPECT OF HIS OUTPUT, OFTEN BY MANIPULATING ORGANIC INSTRUMENTATION INTO ENTIRELY NEW SOUNDS. "ON PT. 2 ESPECIALLY, THERE'S A LOT OF SOUNDS I ORIGINALLY TRACKED WITH GUITARS, BUT THEN MODULATED AND EDITED TO T HE POINT WHERE YOU CAN'T EVEN RECOGNIZE THEM AS GUITARS ANYMORE," HE SAYS. "IT JUST SOUNDS LIKE THIS HUGE ATMOSPHERIC SWELL, WHERE YOU'RE NOT EXACTLY SURE WHAT YOU'RE REALLY HEARING."
ALL THAT SOPHISTICATED EXPERIMENTATION LENDS AN OTHERWORLDLY QUALITY TO GRYFFIN'S MUSIC — AN ELEMENT THAT TAKES ON AN EVEN GREATER DIMENSION IN HIS LIVE PERFORMANCE. ALONG WITH MAKING HIS SECOND APPEARANCE AT COACHELLA THIS YEAR, HE'S ENVISIONING THE NEXT PHASE OF THE GRAVITY TOUR AND CONTINUING TO REDEFINE THE POSSIBILITIES OF ELECTRONIC MUSIC. "WITH THE ALBUM AND WITH THE SHOW, THE GOAL IS TO TELEPORT PEOPLE INTO A COMPLETELY DIFFERENT WORLD," GRYFFIN SAYS. "FROM THE BEGINNING I'VE ALWAYS WANTED MY MUSIC TO UPLIFT PEOPLE AND TAKE THEM ON SOME KIND OF JOURNEY, AND I FEEL LIKE I
'VE BEEN ABLE TO ACCOMPLISH THAT IN A WHOLE NEW WAY THAT I'M SO EXCITED TO SHARE WITH EVERYBODY."
- - - - -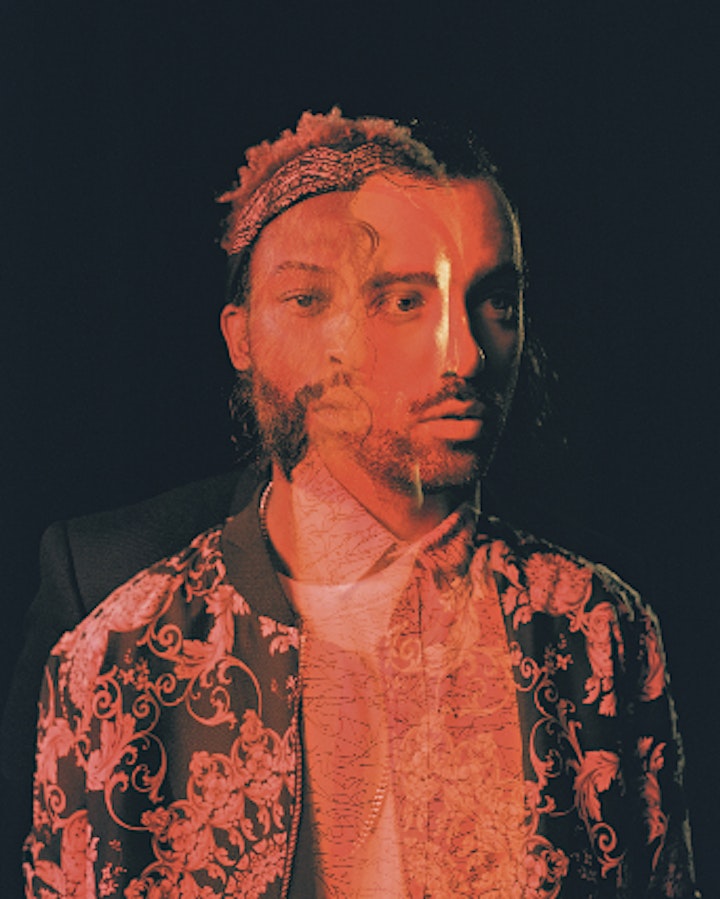 THE KNOCKS
Website | Facebook | Twitter | Instagram | Youtube | Spotify
THE KNOCKS ARE A NEW YORK STORY THROUGH AND THROUGH. THEY MET AS 19-YEAR-OLD COLLEGE STUDENTS, LATE ONE NIGHT IN A STUDIO AT THE NEW SCHOOL. BEN RUTTNER, KNOWN AS "B-ROC," DJED CLUBS AS A PM DAY JOB, AND JAMES PATTERSON, KNOWN AS "JPATT," PLAYED THE ORGAN AT A CHURCH OUTSIDE THE CITY.
WORKING OUT OF THEIR BEDROOMS, THE KNOCKS REMIXED JAY-Z'S ENTIRE AMERICAN GANGSTER ALBUM IN TWO DAYS, CALLING IT AMERICAN G-FUNK. WITH REMIXES FOR KATY PERRY AND PASSION PIT SOON FOLLOWING, THE KNOCKS WERE DECLARED ONE OF THE "20 HOTTEST PRODUCERS IN MUSIC" BY NME AND QUICKLY BECAME SYNONYMOUS WITH A CERTAIN WARM, RETRO-FUTURE, DISCO-KISSED TOUCH. FUTURE STARS LIKE ELLIE GOULDING AND ICONA POP TOOK NOTE OF THE KNOCKS, ASKING THEM TO PRODUCE FOR THEIR OWN PROJECTS.
THEY PUT OUR THEIR FIRST BIG HIT IN 2010 WITH THE FILTER-HOUSE PARTY ANTHEM "DANCING WITH THE DJ", AND TOURED THE UK WITH SLEIGH BELLS AND DJ SHADOW. OPENING FOR ELLIE GOULDING ON HER US DEBUT TOUR IN 2011 AND PLAYING THE MAIN STAGE AT ULTRA IN 2012, B-ROC AND JPATT WERE A BRIDGE BETWEEN THE INDIE DANCE WORLD AND THE MAINSTREAM MARKET.
THEY RECENTLY HIT A TOUCHSTONE WITH "CLASSIC," A SEDUCTIVE TRACK THAT WHIPS UP THE SUN-DRENCHED SENSE OF ENDLESS CELEBRATION. FETTY WAP JUMPED ON FOR A GUEST VERSE, AS BEFITS THE WAY THE KNOCKS STYLE SYNTHESIZES ANYTHING WITH ENERGY: HIP-HOP, SOUL, HOUSE, DISCO AND POP. THEIR NEW ALBUM 55 IS A RESOLUTELY DIY DANCE ALBUM THAT PULSES WITH THE HEART OF THE CITY. IT OPENS WITH NONE OTHER THAN CAM'RON, WYCLEF JEAN COMES OUT OF NOWHERE, CARLY RAE JEPSEN TAKES A HOUSE DIVA TURN, AND ALEX NEWELL AIMS HIS HIGH RANGE LIKE A TRIGGER IN SPIN'S BEST-101-OF-2015 PICK "COLLECT MY LOVE". IT'S AN ALBUM LACED WITH DISCO MAGIC AND HIPHOP FLOW; IT'S BUILT FOR A CROWD, BUT FIRST IT HAS TO PASS A BAR THAT'S INTERNAL. "WOULD I SPIN THIS?" THE KNOCKS STILL ASK EACH OTHER, EVERY TIME THEY CUT A TRACK. THEY'LL BE SPINNING THIS ONE FOR YEARS.
- - - - -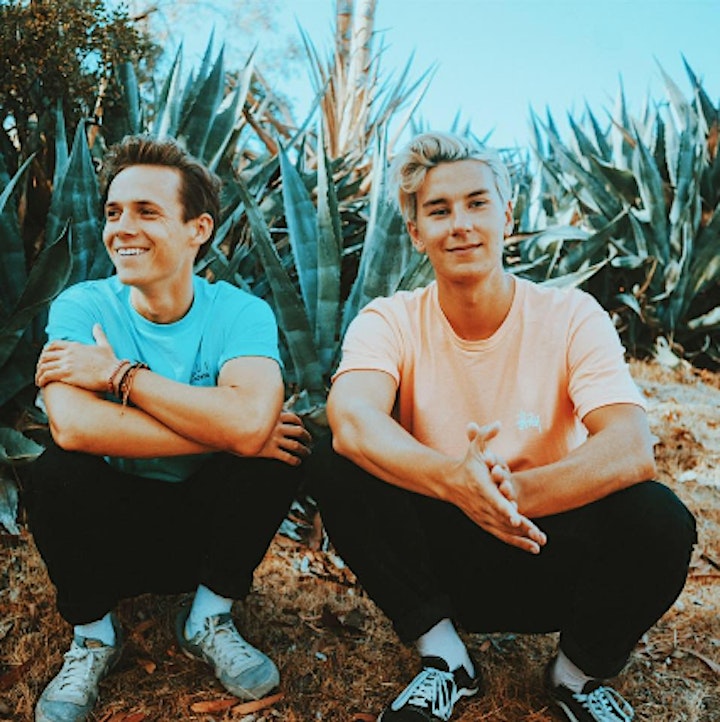 Venue Information:
The Van Buren
401 W Van Buren St
Phoenix, AZ, 85003