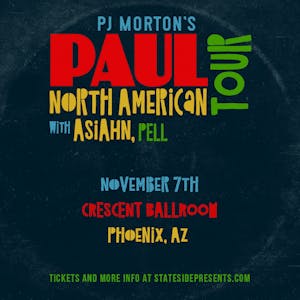 PJ Morton
Asiahn, PELL
Crescent Ballroom
Phoenix
,
AZ
Doors 7pm | Show 8pm | 21+ | Advance $25 / $35 | DOS $28 / $38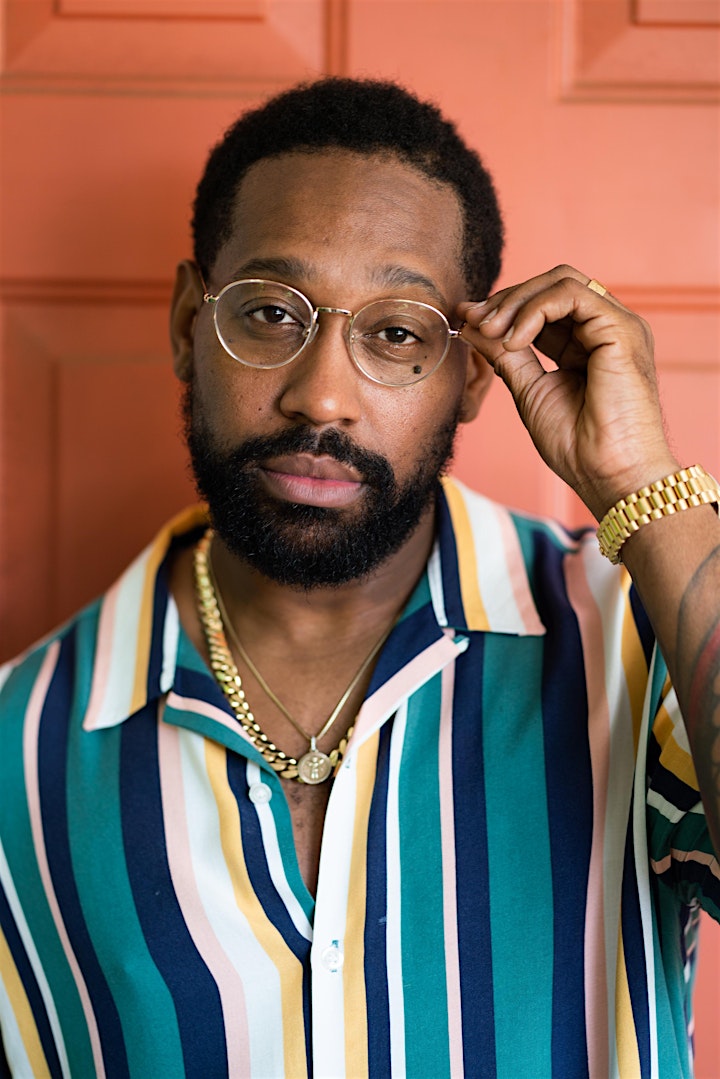 PJ MORTON
Website | Facebook | Twitter | Instagram | Soundcloud
"Everybody calls me PJ," says GRAMMY-winning solo artist and Maroon 5 keyboardist PJ Morton, "but I came into this world as Paul. That struck me as the perfect title for this album because Paul is the purest form of who I am, and that's exactly what these songs are. They're the most honest expression myself and my art I've ever made."
Recorded at Morton's own studio in his native New Orleans, 'PAUL' is indeed a work of self-reflection, but more than that, it's mirror held up to the rest of us, a powerful reckoning with modern America that's unafraid to ask the tough questions and illuminate the difficult truths at a time when we need to hear them most. There is joy in Morton's music, to be sure, but much like the gospel songs he grew up on, it's tempered here with a recognition that there is pain in this world, too, and that we all share in the responsibility to lift our brothers and sisters up towards a better tomorrow. Fueled by a blend of old-school soul and vintage R&B that's infused with 21st century pop and hip-hop sensibilities, Morton's songs focus on love and hope, but they pull no punches, celebrating the lasting power of pride, determination, and success while simultaneously calling out the cruelty of injustice, oppression, and prejudice. The result is a timely record, but also a timeless one, an ambitious and profoundly moving statement from a visionary writer, performer, and producer.
'PAUL' builds off the success of 2017's, 'Gumbo,' which found Morton embracing his Louisiana roots and collaborating with special guests including BJ the Chicago Kid and The Hamiltones. Hailed by NPR as one of the year's most noteworthy R&B albums, the record debuted in the Top 10 on the Billboard Heatseekers chart, garnered a pair of GRAMMY nominations, and racked up more than 15 million streams on Spotify alone. Invigorated by the album's reception, Morton returned the following year with 'Gumbo Unplugged,' a live reimagining of the record that prompted another three GRAMMY nominations (including a win for Best Traditional R&B Performance) and landed him interviews and performances everywhere from The Daily Show and CNN to The Tonight Show and the NPR Tiny Desk. The New Yorker praised Morton's "buttery-smooth vocals," while BET raved that he had "the soulful, passionate taste that R&B yearns for," and Offbeat hailed him as "a once-in-a-generation talent" in a 2018 cover story.
On top of his remarkable musical resume (which includes serving as music director for Solange and running his own record label in addition to his solo career and extensive work with Maroon 5), Morton also works as a community advocate in New Orleans, most recently leading the campaign to save the former home of jazz pioneer Buddy Bolden from demolition and raise funds to convert the space into a museum and recording studio with a focus on fostering the next generation of local artists.
- - - -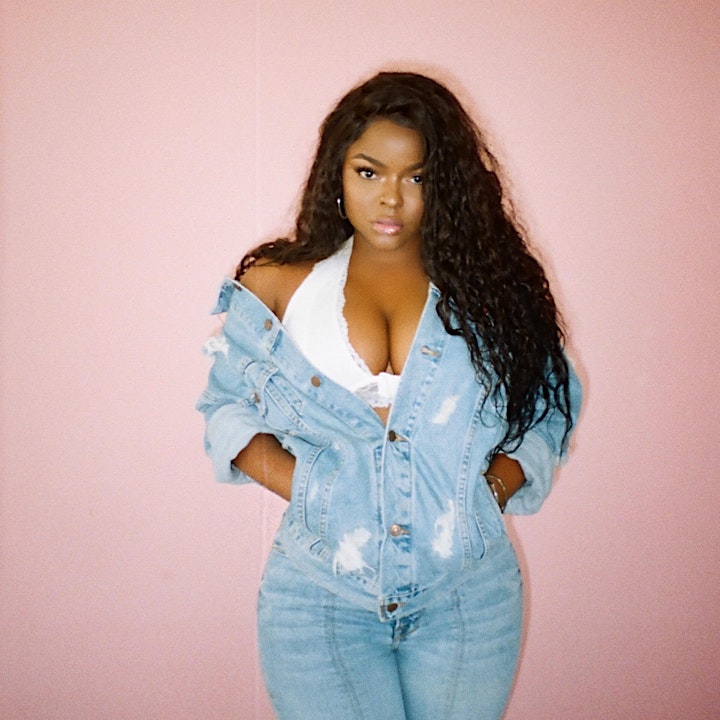 ASIAHN
Website | Twitter | Instagram | Soundcloud
There could never be another.
Asiahn—pronounced "Ahh-zee-yahn"—breaks every mold. The three-time GRAMMY® Award nominated singer and songwriter defies classification both personally and creatively. The Charleston-raised and Los Angeles-based songstress brings an empowered female perspective, positive mindset, and a whole lot of raw attitude to simmering throwback R&B with soul to spare. On her independent Love Train EP series [SinceThe80s], she presents a full picture of this boundary-breaking singular signature style powered by her fierce and fiery individuality.
"Asiahn is me in my true form," she exclaims. "Asiahn is a feminist. Asiahn is a nerd. Asiahn loves anime. Asiahn loves to cook. I believe in equal rights for everyone in every aspect. I'm always positive. I feel like my purpose is to help people live and love. I do that through music. Asiahn is here to shed light on whatever your truth is, whether you know it or not. By displaying some of the things I've been through, I might be able to help others."
Initially, she made her mark from behind-the-scenes. A highly sought-after writer, she penned anthems for the likes of Jennifer Lopez, Pitbull, Drake, Lil Wayne, and more. Countless fans experienced her voice on "Just Another Day" from Dr. Dre's gold-certified final recording Compton and in the #1 Academy® Award-nominated N.W.A. biopic Straight Outta Compton. 2017 saw her receive widespread acceptance and praise as an artist on the first Love Train EP as songs like "Faded" and the title track generated millions of streams across platforms. However, she reveals her character further on 2019's Love Train II.
"Love Train encompasses what the entire project is about," she goes on. "I'm talking about the voice of love. I'm taking a journey and inviting listeners along."
Right out of the gate, the initial single "NOLA" clocked upwards of 1.6 million Spotify streams as she unveiled a powerful accompanying music video depicting the narrative of a same-sex couple. Standing for "No Love in Los Angeles," "NOLA" directly set the stage for the follow-up single "Lost In London," following one thread. Over echoes of sparse production, her delicate delivery dips between sensual peaks and valleys as she confidently recounts an emotionally charged tryst in intimate detail.
"So, I go from no love in L.A. to getting lost in London," explains Asiahn. "It's the moment of a rebound. You meet someone new and feel completely different than what you had before. You forget everything, your heart mends, and you can get lost with this person. Of course, I'm a lesbian, so I wanted to paint that picture of a woman."
Elsewhere, "Curiosity" details an encounter with "a straight friend who had a crush on me," as she recalls. Anchored by a nocturnal beat and clever lyricism, Asiahn warns with a smile, "If you really want to do this out of curiosity, be prepared and put on your seatbelt."
Love Train ushers both Asiahn and R&B forward at high speed. "There are two things I want you to see," she leaves off. "First, I'd love for people to walk away from this feeling optimistic about love again. That's how I end part II. I go from believing there's no love anywhere to meeting someone. It comes from knowing yourself and loving yourself first. Keep loving. Keep living. Also, I'd love for you to think, 'Oh my God, that bitch is the shit'," she laughs.
- - - - -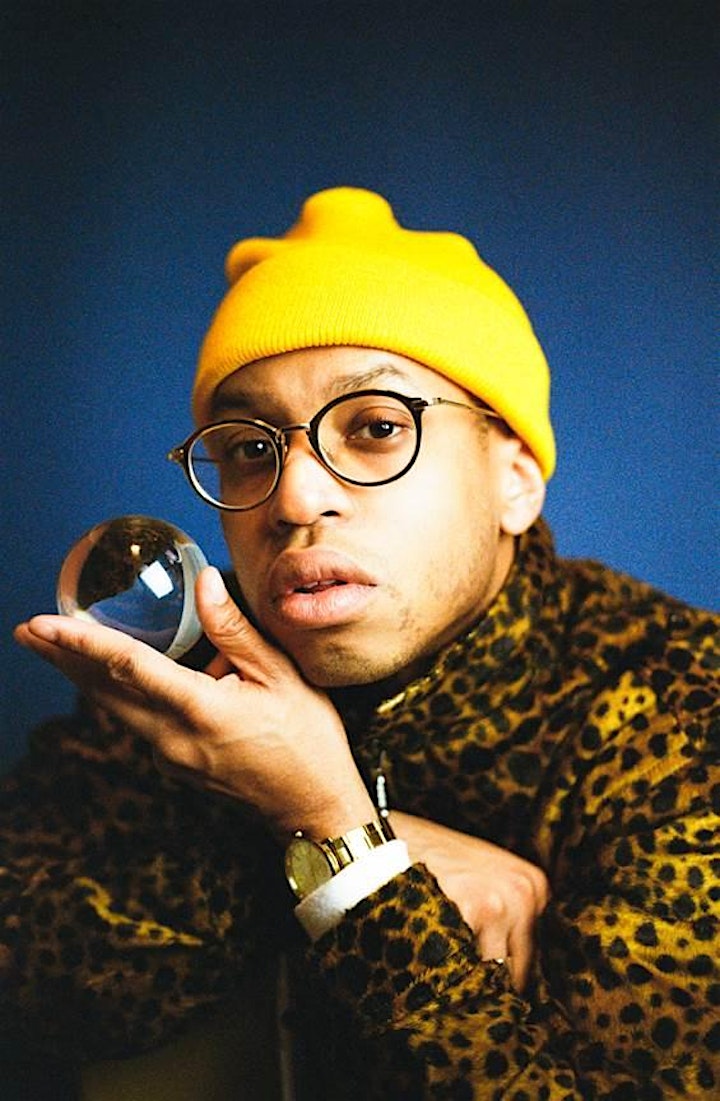 4 TICKET LIMIT PER CUSTOMER. YOUR NAME, CREDIT CARD, ADDRESS, AND EMAIL ADDRESS WILL BE VERIFIED. EVENTBRITE AND STATESIDE PRESENTS/CRESCENT BALLROOM RESERVE THE RIGHT TO CANCEL ANY ORDERS IN EXCESS OF THE STATED TICKET LIMIT.

ANY TICKETS SUSPECTED OF BEING PURCHASED FOR THE SOLE PURPOSE OF RESELLING CAN BE CANCELLED AT THE DISCRETION OF STATESIDE PRESENTS/CRESCENT BALLROOM/EVENTBRITE.

- - - -

Please note that if there is no PDF or Barcode attached to your confirmation email, tickets will not be available to download or in the app until 24-hours prior to show date.

Support acts are subject to change. No refunds.

The maximum number of tickets per purchase for each event is the maximum number permitted per customer purchase. Your name, credit card, address, and email address will be verified. Stateside Presents reserve the right to cancel any orders in excess of the stated ticket limit.

Ticket resale is strictly prohibited. Any tickets suspected of being purchased for the sole purpose of reselling can be cancelled at the discretion of Stateside Presents.

Venue Information:
Crescent Ballroom
308 N 2nd Ave
Phoenix, AZ, 85003