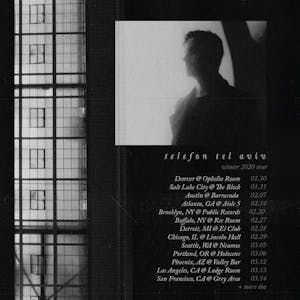 Glitchy, melodic IDM instrumentals / Synthpop
Telefon Tel Aviv
Chasms
Valley Bar
Phoenix
,
AZ
Doors 7:30pm | Show 8pm | 21+ $15 Advance | $18 Day of Show
Telefon Tel Aviv creates experimental electronic music which filters a wide variety of intense emotions through highly advanced sound design. Formed in New Orleans by Joshua Eustis & Charles Cooper, the project made it's debut in 2001 with Fahrenheit Fair Enough, a collection of glitchy, melodic IDM instrumentals.
Following Cooper's unexpected death, Eustis continued TTA as a solo venture while additionally working with Nine Inch Nails and Puscifer, as well as other projects such as the Black Queen and Second Woman.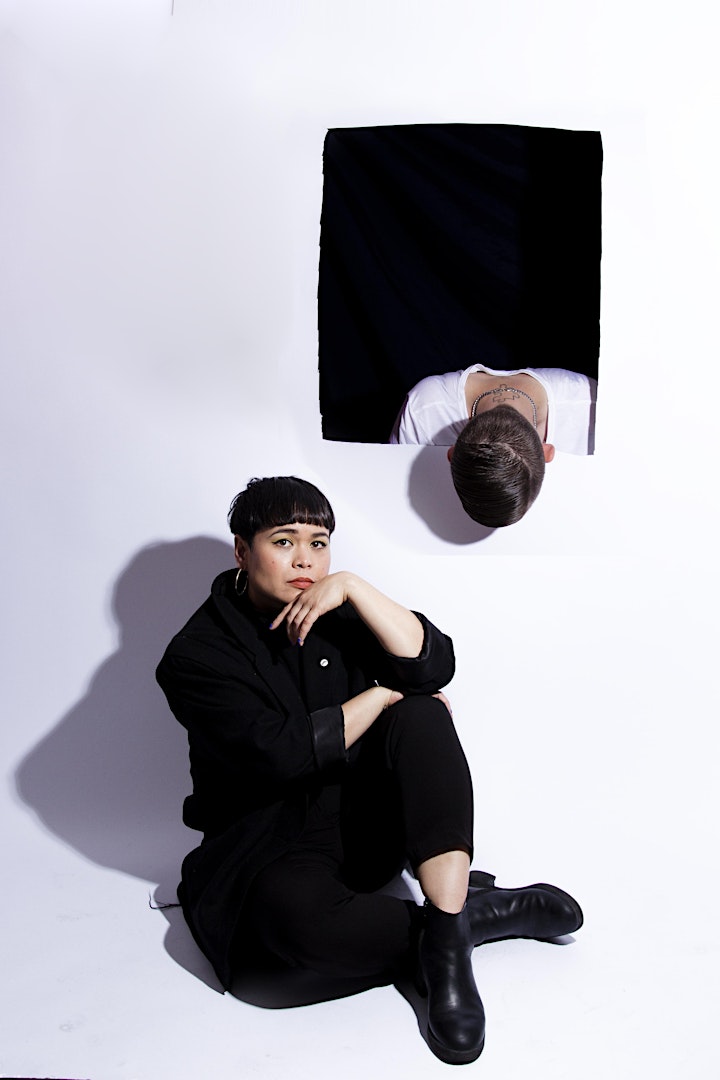 CHASMS

Facebook | Twitter | Instagram | Bandcamp

Chasms was formed by Jess Labrador and Shannon Madden. Following 2016's On the Legs of Love Purified and the recent "Divine Illusion" single, The Mirage pushes the band's ethereal sound into the murky depths of dub. Marking a sonic shift for the project, The Mirage finds the duo trading in chaotic bursts of noise for understated minimalism that's still characteristically melancholic and potent with emotion. Labrador's drum production is as deft as ever with an expanded range of electronic samples and tape-delay-induced polyrhythms. Layered with Madden's persistently dubby bass, Labrador's sparse guitar and gliding soprano float above a labyrinth of hypnotic sequences. These dub-laced dirges signify growth within the band, heard in their command of repetition, space, and effects to build a pervasive mood that's often utterly heartbreaking.

- - - - - -

6 TICKET LIMIT PER CUSTOMER. YOUR NAME, CREDIT CARD, ADDRESS, AND EMAIL ADDRESS WILL BE VERIFIED. EVENTBRITE AND STATESIDE PRESENTS/VALLEY BAR RESERVE THE RIGHT TO CANCEL ANY ORDERS IN EXCESS OF THE STATED TICKET LIMIT.

ANY TICKETS SUSPECTED OF BEING PURCHASED FOR THE SOLE PURPOSE OF RESELLING CAN BE CANCELLED AT THE DISCRETION OF STATESIDE PRESENTS/VALLEY BAR/EVENTBRITE.

- - - - -

Please note that if there is no PDF or Barcode attached to your confirmation email, tickets will not be available to download or in the app until 24-hours prior to show date.

Support acts are subject to change. No refunds.

The maximum number of tickets per purchase for each event is the maximum number permitted per customer purchase. Your name, credit card, address, and email address will be verified. Stateside Presents reserve the right to cancel any orders in excess of the stated ticket limit.

Ticket resale is strictly prohibited. Any tickets suspected of being purchased for the sole purpose of reselling can be cancelled at the discretion of Stateside Presents.

Venue Information:
Valley Bar
130 N Central Ave
Phoenix, AZ, 85004