Tyler Childers
Caroline Spence
The Van Buren
Phoenix
,
AZ
$31.00 - $36.00
Sold Out
On TicketWeb
Doors 7pm | Show 8pm | 13+ (12 & UNDER ADMITTED WITH PARENT/LEGAL GUARDIAN)
SOLD OUT
*PLATINUM TICKETS ARE TICKETS THAT ARE DYNAMICALLY PRICED UP AND DOWN BASED ON DEMAND. PLATINUM TICKETS ARE NOT PART OF VIP PACKAGES OR PREMIUM SEATING, THEY ARE GENERAL ADMISSION TICKETS ONLY.
"TYLER'S NEW ALBUM COUNTRY SQUIRE COMES OUT ON AUGUST 2ND. TO PRE-ORDER THE ALBUM, LISTEN TO THE NEWEST SINGLE, AND WATCH THE VIDEO, CLICK HERE
$1 FROM EACH TICKET WILL BE DONATED TO HOPE IN THE HILLS, INC.
HOPE IN THE HILLS, INC. IS A NONPROFIT DEDICATED TO HOSTING EVENTS TO ENCOURAGE RECOVERY, RAISE HOPE, AND RAISE FUNDS TO FIGHT THE OVERDOSE EPIDEMIC.
HOPE IN THE HILLS AIMS TO ERADICATE ADDICTION IN THE GREATER APPALACHIAN REGION. THROUGH PRODUCING EVENTS, THE ORGANIZATION WILL RAISE FUNDS TO SUPPORT ORGANIZATIONS WORKING TO OVERCOME THE SUBSTANCE USE EPIDEMIC IN THE REGION. HOPE IN THE HILLS WILL ALSO RAISE HOPE AND CREATE MEANINGFUL SHARED EXPERIENCES WITHIN LOCAL COMMUNITIES TO UNITE AND EMPOWER INDIVIDUALS TO WORK TOWARD SOLUTIONS TO THE ADDICTION AND OVERDOSE PROBLEM. THE MAIN EVENT WILL TAKE PLACE IN SEPTEMBER, WHICH IS NATIONAL RECOVERY MONTH. OTHER LOCAL EVENTS WILL BE HELD THROUGHOUT THE YEAR.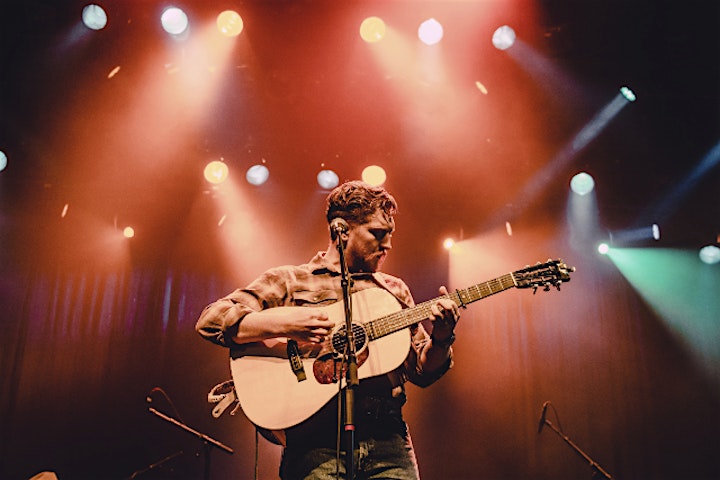 TYLER CHILDERS

Website | Facebook | Twitter | Instagram | Youtube | Spotify

ACCLAIMED SINGER/SONGWRITER TYLER CHILDERS IS SET TO RELEASE HIS HIGHLY ANTICIPATED NEW ALBUM, COUNTRY SQUIRE, AUGUST 2 VIA HICKMAN HOLLER RECORDS/RCA RECORDS. HIS FIRST RELEASE IN PARTNERSHIP WITH RCA RECORDS, THE ALBUM IS NOW AVAILABLE FOR PRE-ORDER. IN ANTICIPATION OF THE ALBUM'S RELEASE, LEAD TRACK "HOUSE FIRE" PREMIERES TODAY. WATCH/SHARE THE OFFICIAL MUSIC VIDEO HERE AND LISTEN TO THE SONG HERE.

PRODUCED BY STURGILL SIMPSON AND DAVID FERGUSON, THE ALBUM WAS RECORDED AT THE BUTCHER SHOPPE IN NASHVILLE AND CONSISTS OF NINE NEW SONGS WRITTEN BY CHILDERS. IN ADDITION TO CHILDERS (VOCALS, ACOUSTIC GUITAR), THE ALBUM FEATURES A NUMBER OF WORLD-RENOWNED MUSICIANS INCLUDING STUART DUNCAN (FIDDLE, MANDOLIN, BANJO), MILES MILLER (DRUMS, BACKGROUND VOCALS) AND RUSS PAHL (ACOUSTIC GUITAR, ELECTRIC GUITAR, PEDAL STEEL, JAW HARP, BARITONE).

OF THE MISSION BEHIND THE ALBUM, CHILDERS COMMENTS, "I HOPE THAT PEOPLE IN THE AREA THAT I GREW UP IN FIND SOMETHING THEY CAN RELATE TO. I HOPE THAT I'M DOING MY PEOPLE JUSTICE AND I HOPE THAT MAYBE SOMEONE FROM SOMEWHERE ELSE CAN GET A GLIMPSE OF THE LIFE OF A KENTUCKY BOY."

IN CELEBRATION OF THE RELEASE, CHILDERS WILL EMBARK ON HIS EXTENSIVE "COUNTRY SQUIRE RUN" HEADLINING TOUR THIS FALL INCLUDING STOPS AT LOS ANGELES' THE WILTERN, BROOKLYN'S BROOKLYN STEEL (TWO NIGHTS), BOSTON'S HOUSE OF BLUES, WASHINGTON D.C.'S THE ANTHEM, SEATTLE'S PARAMOUNT THEATRE, MINNEAPOLIS' FIRST AVENUE (TWO NIGHTS), ATLANTA'S THE TABERNACLE AND PHILADELPHIA'S THE FILLMORE AMONG SEVERAL OTHERS. TICKETS FOR THE NEWLY CONFIRMED SHOWS GO ON SALE NEXT THURSDAY, MAY 23 AT 10:00 A.M. LOCAL TIME. FULL TICKET INFORMATION INCLUDING PRE-SALE TIMING IS AVAILABLE VIA WWW.TYLERCHILDERSMUSIC.COM.

- - - - -

Venue Information:
The Van Buren
401 W Van Buren St
Phoenix, AZ, 85003