UM/Stateside/Live Nation Present
Saba
Lute, Amindi
Show:

8:00 pm
Doors:

7:00 pm
The Van Buren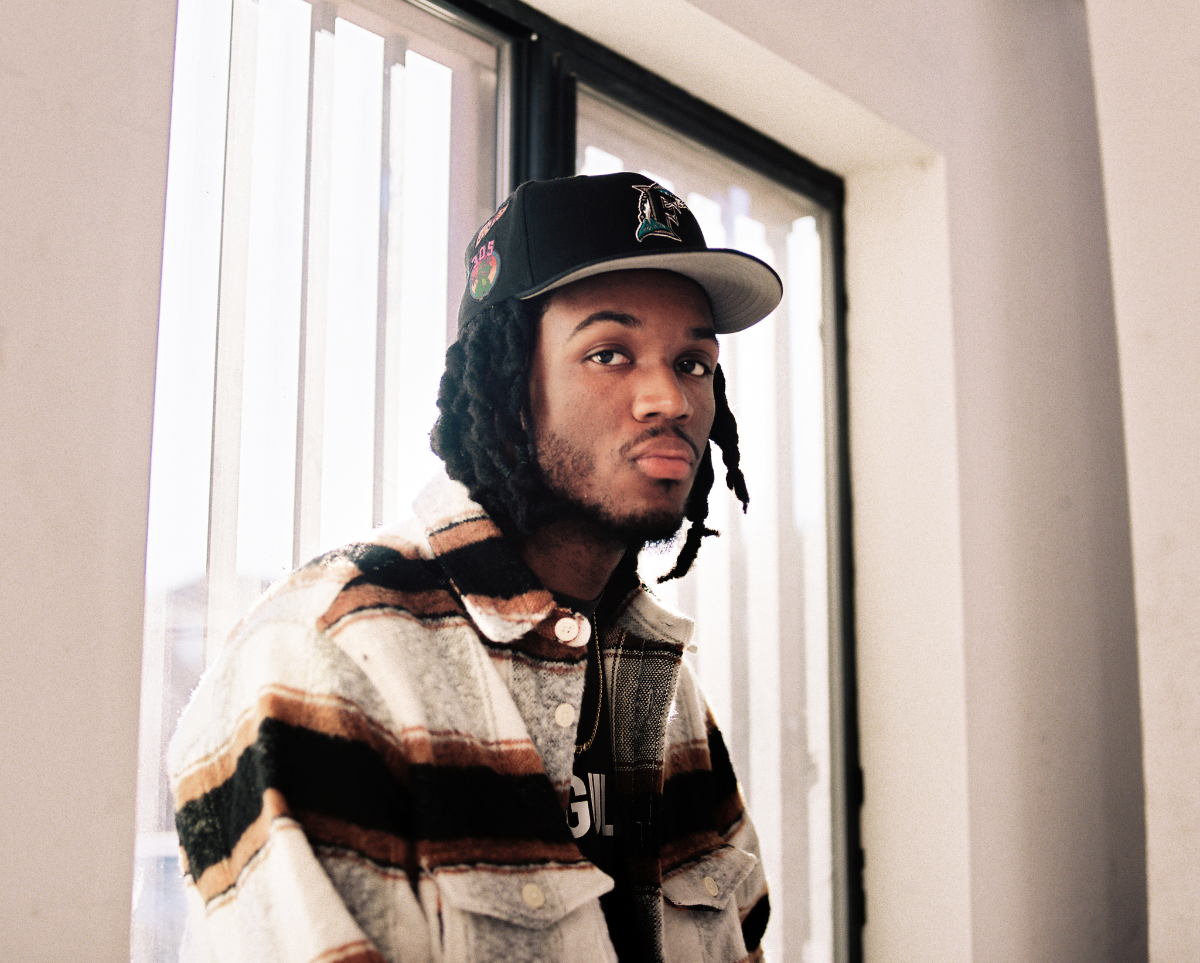 Additional Info
Advance Price: $27 + fees / Day of Show Price: $30 + fees

This event is 13+ (12 & under admitted with parent/legal guardian)

Please Note: There is a delivery delay in place on tickets through 04/08/22. No tickets will be sent out prior to 04/08/22.

The Event Organizer is requiring all attendees of this event to have received a negative COVID-19 test within 72-hours prior to entering the venue, OR be fully vaccinated against COVID-19. In attending the event, you certify and attest that you and all individuals in your party attending the event will abide by the following regulations:

All fans will provide printed proof of a negative COVID-19 test within 72-hours prior to entering the venue, OR be fully vaccinated against COVID-19 (at least two weeks after final dose) and provide printed documentation providing proof of immunization. Unvaccinated fans under 12 years of age will be required to take a COVID-19 diagnostic test within 72-hours before the event and will provide proof of negative result prior to entering the venue.

Entry requirements and venue protocols are subject to change.

Artists
Saba
A successful black independent artist, Saba has rooted his career in an authenticity and musicality that's made him one of this generation's most important and unique voices. The Chicago polymath is preparing for the release of the follow-up to his critically-acclaimed 2018 album CARE FOR ME, for which he earned honors as one of the Chicago Tribune's Chicagoans of the Year and has performed 100+ shows worldwide.

CARE FOR ME is a significant and devastating release that finds Saba grappling with the aftermath of his cousin John Walt's 2017 murder. "The specificity with which Saba renders his personal inventory of survivor's guilt, toxic relationships and internal struggles, while swimming against a rising tide of systemic injustice, elevates CARE FOR ME from mere tragedy to living tribute," said NPR, naming the release their #1 Hip-Hop Album of the Year.

Saba began making music at age 8 and was writing and producing songs by early adolescence. Building a recording studio in his Grandmother's basement on the Westside of Chicago, he and a group of neighborhood friends formed Pivot Gang and began taking trains across the city to join creative youth organizations and perform at open mics. These experiences sharpened his writing and performance skills, and he has continued to build home studios where he is self-taught on a variety of musical instruments.

In 2019, J. Cole tapped Saba for his Revenge of the Dreamers III project,where they featured together on the powerful closer "Sacrifices" - thetrack recently attaining RIAA certified Gold status. He also teamedup with frequent collaborators Noname and Smino to form theMidwest music collective Ghetto Sage. With new music on hisslate for 2021-22, Saba is prepared to continue pushing musicalboundaries on his climb to rap's upper echelon.
Lute
Hailing from Charlotte, North Carolina, rapper Lute (born Luther Nicholson) delivers humble, introspective lyrics, often referencing his life struggles and his parenthood. He received wide recognition after signing with J. Cole's Dreamville Records, issuing his debut album West 1996, Pt. 2 in 2017, and making notable appearances on the label's Revenge of the Dreamers compilations.
Lute first burst onto the underground hip-hop scene as a member of the rap collective Forever FC, alongside Jimmy Kelso, High I'm Ry, and SchylerChaise. Lute delivered his first solo mixtape, West 1996, in 2012 while still a member of Forever FC, but took a backseat after the birth of his daughter. With the group and Lute receiving plaudits from the likes of Rick Ross and Pete Rock, it wasn't long before he was snapped up by J. Cole in 2015, signing to Cole's then-burgeoning Dreamville imprint. His first effort for the label dropped at the end of that year on the compilation Revenge of the Dreamers II, with his track "Still Slummin'," a posthumous production by J Dilla. Two years later, the single "Juggin'" appeared and signaled Lute's return. His proper debut album, West 1996, Pt. 2 followed, with guest appearances from EarthGang and Elevator Jay. Lute appeared on the chart-topping 2019 compilation Revenge of the Dreamers III, collaborating with J. Cole and DaBaby on the platinum-certified single "Under the Sun." Lute released several singles in 2020, including "Life" and "Get It and Go."