Stateside & Live Nation Present
PUP
Sheer Mag, PINKSHIFT
Show:

8:00 pm
Doors:

7:00 pm
The Van Buren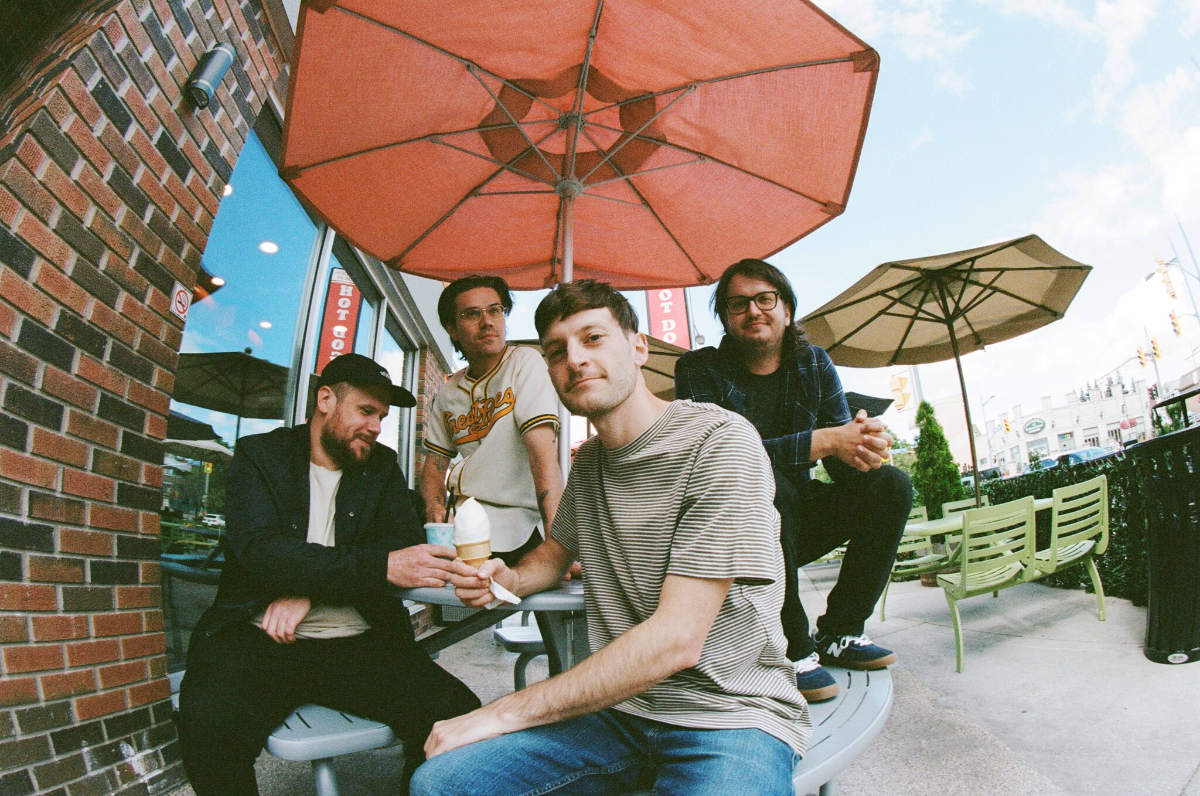 Additional Info
Presale Schedule:
Spotify Presale: 11/10 at 10am local
Venue Presale: 11/10 at 10am local
Public On Sale: 11/12 at 10am local

The Event Organizer is requiring all attendees of this event to have received a negative COVID-19 test within 72-hours prior to entering the venue, OR be fully vaccinated against COVID-19. In attending the event, you certify and attest that you and all individuals in your party attending the event will abide by the following regulations:

All fans will provide printed proof of a negative COVID-19 test within 72-hours prior to entering the venue, OR be fully vaccinated against COVID-19 (at least two weeks after final dose) and provide printed documentation providing proof of immunization. Unvaccinated fans under 12 years of age will be required to take a COVID-19 diagnostic test within 72-hours before the event and will provide proof of negative result prior to entering the venue.

Entry requirements and venue protocols are subject to change.

Advance Price: $25 + fees / Day of Show Price: $28 + fees

This event is 13+ (12 & under admitted with parent/legal guardian)

Please Note: There is a delivery delay in place on tickets through 04/13/22. No tickets will be sent out prior to 04/13/22.

To reduce staff contact with guest belongings, we have implemented the following bag policy: we will allow clear plastic, vinyl or PVC tote bags no larger than 12" x 6" x 12" and/or small clutch bags (4.5"x 6.5").

Artists
PUP
Toronto punk band PUP are back with their highly-anticipated 3rd LP, "Morbid Stuff", out now. PUP have spent the past 5 years touring the world on the back of their first two records, which earned them love and accolades from The New York Times, Pitchfork, SPIN, and helped to cement them as one the most energetic and exciting up and coming bands in the punk community. "Morbid Stuff", produced by Dave Schiffman (Vampire Weekend, Weezer, The Mars Volta), is the band's best and most complete effort yet - a noisy, biting, and recklessly fun ode to nihilism and depression.
Sheer Mag
Sheer Mag return with their sophomore album, A Distant Call. They're still writing about surviving our current hellscape, but this time around, the politics get extra-personal. The album verges on being a concept piece, and the protagonist resembles frontwoman, Tina Halladay herself. The songs document a particularly alienating time in her life when she was laid off from a job. Broke and newly single, her father passed away, leaving her with more wounds than felt possible to heal.

It's heavy power-pop so sleek it gleams. "We've been waiting to write these songs since we started the band and we were able to take these experiences and build a story out of them," Halladay says. A Distant Call makes an argument for socialism on an anecdotal level. We're talking about how late capitalism alienates and commodifies whatever is in its path without using the term 'late capitalism.'" Palmer and Halladay's new approach to lyricism extended to the recording process, too. Once the Seely brothers had laid down the tracks, Halladay recorded vocals with producer Arthur Rizk (Power Trip, Code Orange).
PINKSHIFT
Pinkshift is a punk rock band from Baltimore. With writing inspired by 90s grunge, 2000s pop punk, and modern twists on riot grrl roots, they aim to mirror the angst, happiness, and sorrows of every day living through their music.
With the release of their newest single, i'm gonna tell my therapist on you, the band plans to soon release an EP full of fast verses, silly yelling, whiny choruses, and heavy breakdowns.