Stateside/Live Nation/Universatile
Grandson
Royal & the Serpent, Oxymorrons
Show:

8:00 pm
Doors:

7:00 pm
The Van Buren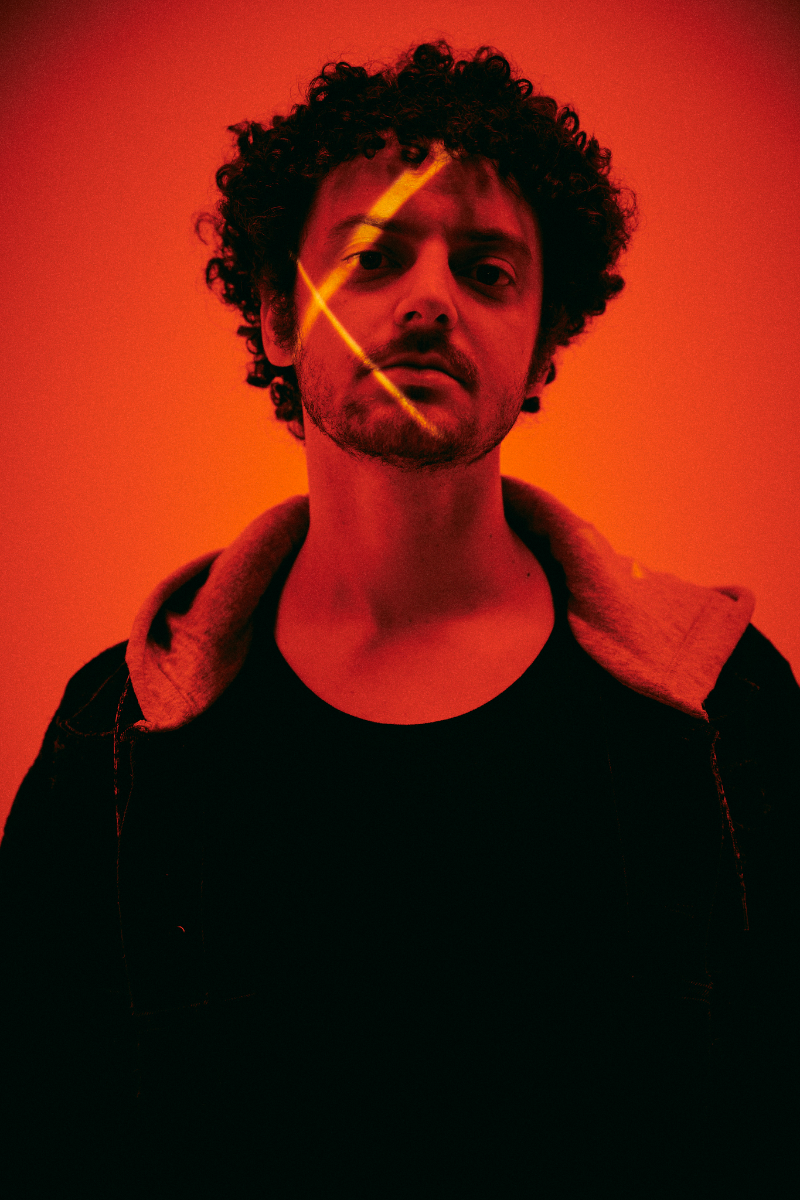 Additional Info
Advance Price: $27 + fees / Day of Show Price: $30 + fees

This event is 13+ (12 & under admitted with parent/legal guardian)

Please Note: There is a delivery delay in place on tickets through 03/04/22. No tickets will be sent out prior to 03/04/22.

To reduce staff contact with guest belongings, we have implemented the following bag policy: we will allow clear plastic, vinyl or PVC tote bags no larger than 12" x 6" x 12" and/or small clutch bags (4.5"x 6.5").

The Event Organizer is requiring all attendees of this event to have received a negative COVID-19 test within 72-hours prior to entering the venue, OR be fully vaccinated against COVID-19. In attending the event, you certify and attest that you and all individuals in your party attending the event will abide by the following regulations:

All fans will provide printed proof of a negative COVID-19 test within 72-hours prior to entering the venue, OR be fully vaccinated against COVID-19 (at least two weeks after final dose) and provide printed documentation providing proof of immunization. Unvaccinated fans under 12 years of age will be required to take a COVID-19 diagnostic test within 72-hours before the event and will provide proof of negative result prior to entering the venue.

Entry requirements and venue protocols are subject to change.

Artists
Grandson
grandson is the pseudonym of Canadian/American alternative artist Jordan Benjamin. He takes elements of his rock and roll, hip hop, and electronic music roots and combines them to tell stories of reclaiming power over one's life, confronting social issues facing his generation, and opening up about struggles with addiction and mental health. Since releasing his Modern Tragedy EP series, grandson has toured extensively across North America, Russia, and Europe, accumulated hundreds of millions of streams online, and received co-signs from the biggest names in rock and roll and progressive politics, from Tom Morello to Bernie Sanders. grandson's debut album, 'Death Of An Optimist,' conflates personal anxieties with political realities. As the protagonist, grandson simultaneously explores the dark underbelly of his unrelenting optimism for change, by creating an antagonist, X. The record delivers a subtle A-side/B-side structure totaling twelve tracks that follow grandson and X's dueling world views. grandson hascollaborated with icons and heavy hitters in the music industry. Just this year, the platinum-selling alt-rocker collaborated with Grammy-nominated singer-songwriter, Jessie Reyez for "Rain," the exclusive single from the James Gunn-directed superhero film 'The Suicide Squad," and for the end title sequence of the film, grandson joined forces with Chicago rapper Vic Mensa and Australian rapper Masked Wolf for "Oh No!!!" (From The Suicide Squad)." Additionally, grandson tapped Travis Barker and pop superstar Kesha for "Drop Dead" and performed "Hold the Line" alongside friend, mentor, and fellow advocate Tom Morello on the Tonight Show with Jimmy Fallon.
Oxymorrons
When you think about Alternative music Oxymorrons undoubtedly come to mind. The New York-based boundary-pushers have made a name for themselves in the spirit of change - building a movement from years of being told they were too rock for hip-hop, too hip-hop for rock. They boldly committed to creating music that defies arbitrary rules of classification, cementing the band as early pioneers of the modern genre-blending revolution.

Oxymorrons are no stranger to the big stage. They have toured and shared the stage with the likes of Lupe Fiasco, Fever 333, Fishbone, Gym Class Heroes, OutKast, Neck Deep, Waka Flocka, Antiflag, Rihanna and more. They have also graced the stage at notable festivals such as Riot Fest, AfterShock, Warped Tour, Afro Punk, Firefly, SummerFest and Funkfest to name a few. Their high energy performance and versatile sound makes for a potent combination that never disappoints.. They have received co-signs from Billboard, Kerrang!, The Fader, Alternative Press, Complex, Hypebeast, Ebro of Beats 1 Radio, Daniel Carter BBC1 Radio and many more. They have also found synergy in brand partnerships with Dr Martens, HUF, Microsoft, Taco Bell, Hot Topic and beyond.

As one of the acts in Jason Butler's (Fever 333) Artist Collective '333 Wreckords Crew', Oxymorrons have expanded their sound with the release of their EP 'Mohawks & Durags', putting forth a Creative, Powerful and Unique sound thats much needed in not just the Alt-space but music in general. "We have a lot to say with Mohwaks & Durags, and it's more than just content, it's about what it represents in a space we and many other BIPOC artist have faught so hard to again acceptence in. Says Dee. It aligns with the movement regardless of who accepts it or not.

Although 2021 was the year of uncertainy, it was still a very productive year for Oxymorrons. They expanded their fan base by releaseding an EP and crushed two national tours during the fall. They're now in prime position to bring the noise in 2022. Be on the lookout for their next single and much more....you have been warned.