Live Nation Presents
Frank Turner & The Sleeping Souls
Amigo The Devil, The Bronx, PET NEEDS
Show:

6:30 pm
Doors:

5:30 pm
The Van Buren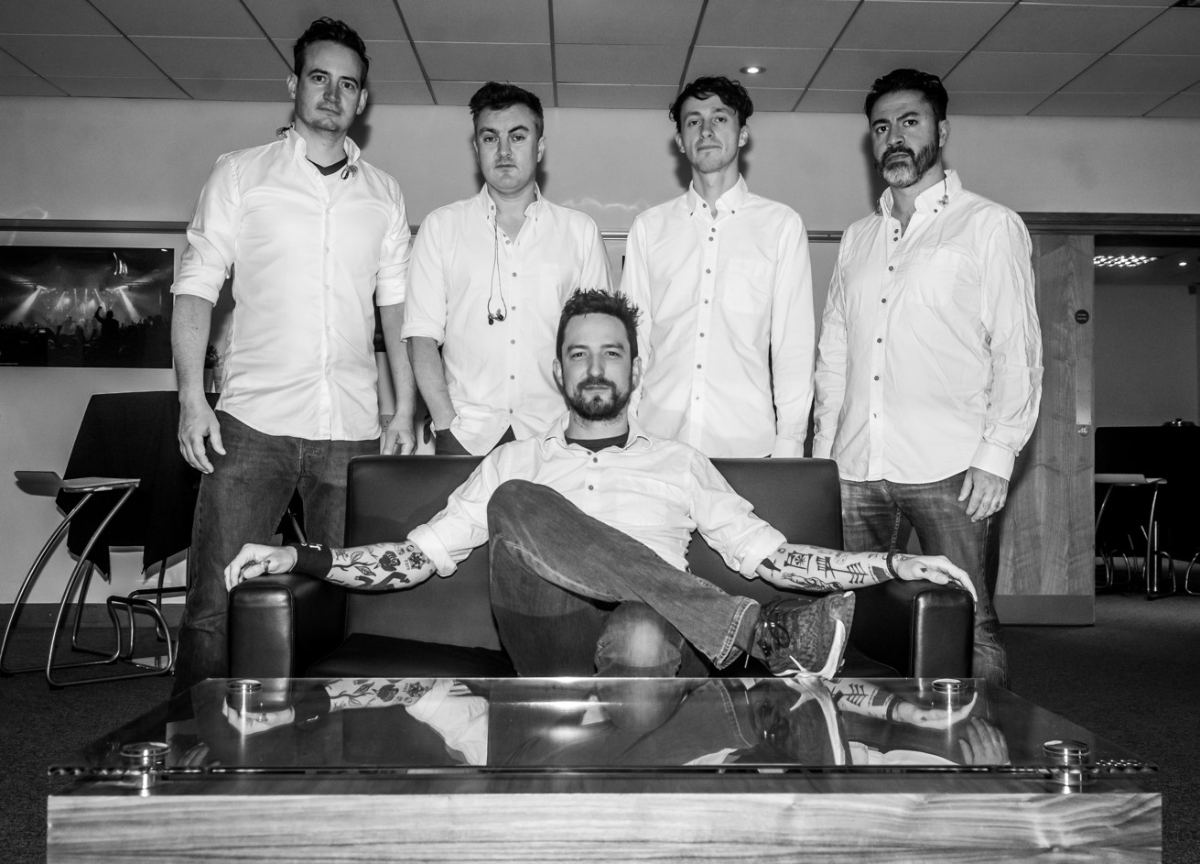 Additional Info
Advance Price: $35 + fees / Day of Show Price: $38 + fees

This event is 13+ (Ages 5-12 must be accompanied by a parent/legal guardian. Children 4 and under not admitted.​)​
Please Note: There is a delivery delay in place on tickets through 07/25/22. No tickets will be sent out prior to 07/25/22.
Based on the latest local guidelines, attendees are no longer required to provide proof of negative COVID-19 test AND/OR vaccination for entry into this event. Be sure to check your venue website for the latest updates and guidelines as entry requirements are subject to change.
*CLEAR BAG POLICY*
TO REDUCE STAFF CONTACT WITH GUEST BELONGINGS PLEASE MAKE SURE BAGS MEET THE FOLLOWING REQUIREMENTS: WE ALLOW CLEAR PLASTIC, VINYL, OR PVC BAGS WITH A SINGLE COMPARTMENT (NO BACKPACKS) NO LARGER THAN 12"X6"X12", AND SMALL HANDBAGS NO LARGER THAN 4.5"X6.5" (DO NOT NEED TO BE CLEAR).
Artists
Frank Turner & The Sleeping Souls
Amigo The Devil
If you've ever heard a room full of people yelling "I hope your husband dies" in a some harmoniously sloppy, drunken unison, you've probably stumbled into an Amigo The Devil show. Danny Kiranos, better known to the masses as his musical counterpart Amigo The Devil, has been challenging the expectations of traditional folk, country music purists, and rock/extreme metal fans alike with his morbid, yet oddly romantic, take on folk that has amassed a dedicated and cult like fan-base. Despite being armed with only his vocals and a banjo/acoustic guitar, the live show is worlds away from what people expect of a folk show. Loaded with sing-alongs and an unsuspecting dose of humor to make otherwise grim topics accessible for fans of every genre, the songs remain deeply rooted in the tradition of story-telling that seems to be slipping away from the human condition.
PET NEEDS
Formed by Derby brothers Johnny and George Marriott, PET NEEDS play fractured party music.

The band was born when guitarist George landed on his brother Johnny's sofa in Colchester after abandoning a job in a Midlands petrol station for the dazzling lights of north Essex. They didn't have a plan. But they had guitars. With explosive live performances of singalong anti-anthems, PET NEEDS began smashing sets on stages throughout the UK, screaming stories of disastrous job interviews, self-destruction and heading down the river on an inflatable kayak. With Jack (drums) and Rich (bass) on board, they continued throughout 2019 at a blistering pace, sharing stages and festivals with the likes of Muncie Girls, Buzzcocks, Maximo Park, PiL and The Undertones. 2020 was looking bright…

As with everyone, plans for a summer filled with festivals and shows were pulled during the lockdown and the band had to have a re-think.

On the day they were meant to be playing Berlin Arena, Johnny and George went for yet another furlough walk around a reservoir. Which is where it was decided. 2020 would instead be the year for the band to finish writing and recording their debut album, Fractured Party Music. No time like the present, eh?

After meeting at Camden Rocks 2019, friend Frank Turner came on board to mix and master the record, the one man able to harness this collision of frenetic energy stored up from months bereft of live shows. Splitting everyone's lockdown hangovers with screeching feedback, tangled wiry riffs, and sharp, cynic-baiting lyrics that are spat, chanted and hollered, this is nine months of phantom gigs pumped into 33 minutes.

Coruscating the modern malaise with sneers at pretence, musing on artistic ambition versus commercial success, and tales of creativity and failure, 'Fractured Party Music' is a topical blitz upon apathy. There's barely a moment to take a breather as drums, bass and guitars slash through simple time signatures. Songs take jaunts from folk-punk ('You Look Like You Never Bought A Scratchcard') to rambunctious freneticism blended with lamented anthemic elements and harsh grind like that of contemporaries Idles ('Outline', 'Roses') and Against Me!.
Giving rare pause for thought on 'As The Spin Cycle Span', the band produce seductive orchestral seams, while closer 'Embers' embraces the string drones and overdrive-drenched crescendos.

Uniting all of this is a preternatural talent for gripping melodies – the urge to thrust fists in the air and yell at the top of your voice is almost irresistible. Lead single 'Pavlovian' and 'Tracy Emin's Bed' are the best example of this. What's more, Frank Turner's post-production work picks out every dynamic, peak and trough, and handles the intricate mesh of melody and distortion, a throwback to his other life of playing in and being immersed in the music of chaotic, noisy bands. You can hear what you're meant to feel and vice versa. Fractured Party Music shatters expectations for what passes as intelligent rock music in the UK.

"Scrunchy melodic rock n roll... right up my street!" - Steve Lamacq, BBC 6 Music.
"Top find of Camden Rocks (2019) so far... great set!" - Frank Turner.
"Indie Shikari!" - Face Down.