Live Nation Presents
Marcus King
Neal Francis, Ashland Craft, Dean Delray
Show:

7:00 pm
Doors:

6:00 pm
The Van Buren
$39.50-42.50
Ages 13 and Up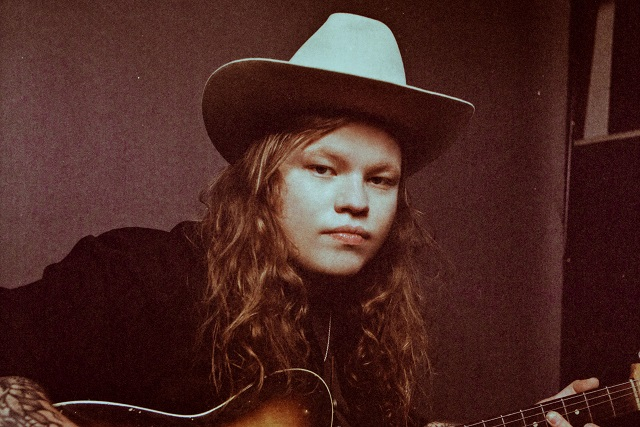 Additional Info
Advance Price: $39.50 + fees / Day of Show Price: $42.50 + fees

This event is 13+ (Ages 5-12 must be accompanied by a parent/legal guardian. Children 4 and under not admitted).

Please Note: There is a delivery delay in place on tickets through 10/03/22. No tickets will be sent out prior to 10/03/22.

*CLEAR BAG POLICY*
To reduce staff contact with guest belongings please make sure bags meet the following requirements: we allow clear plastic, vinyl, or PVC bags with a single compartment (NO BACKPACKS) no larger than 12x6x12, and small handbags no larger than 4.5x6.5 (do not need to be clear).

Based on the latest local guidelines, attendees are no longer required to provide proof of negative COVID-19 test AND/OR vaccination for entry into this event. Be sure to check your venue website for the latest updates and guidelines as entry requirements are subject to change.

Artists
Dean Delray
Take one of the rock star comics of old, drop 'em in today's cluttered world of over-sharing and passive aggressive glad handing, then watch the sparks fly. DEAN DELRAY draws upon a life heavy metal and Harleys that began in the Bay Area thrash scene that birthed bands like Metallica and Exodus. Dean endured the ups-and-downs of music industry buffoonery before eventually landing onstage in America's toughest and most rewarding comedy clubs.
Dean's no-holds-barred and hard-livin' perspective has been featured on "WTF with Marc Maron," "Mohr Stories," "You Made it Weird" and his own weekly podcast, "Let There Be Talk," on the All Things Comedy network.
Dean's "Let There Be Talk" is full of raw, unfiltered, off-the-cuff conversations and deep insights with a diverse mix of engaging personalities from the worlds of music, film, TV, comedy and more.
Dean's guests have included Marc Maron, Bill Burr, Alonzo Boden, Jim Florentine, Marc Canter, Barry Katz, Riki Rachtman (Headbanger's Ball), Monte Pittman, Jesse Camp (ex-MTV VJ) and members of Pantera, Guns N' Roses, Ozzy Osbourne, Quiet Riot, Queens of the Stone Age, The Mars Volta, Dokken, Skid Row, The Sex Pistols and more...
Before he found his calling as the motorcycle riding, hard driving comic he is today, Delray played in an international touring band, opening for Tom Petty, Lenny Kravitz and The Black Crowes and signing a record deal with Linda Perry (hitmaker for Gwen Stefani and Alicia Keys).
Dean's comedy is rich with detail and a worldview that can only be gained through genuine life experience. His premises, punchlines and persona are 100% authentic, running the gamut from soft spoken subtlety, to wide-grinned court jester style antics to loud volume animation.
As an actor, Delray can be seen in "The Longshots" (starring Ice Cube), "Hellride" (from Executive Producer Quentin Tarantino) and "Maron" on IFC.
Dean's standup act is warm, inviting and subversively full of conviction, just like the man himself offstage.